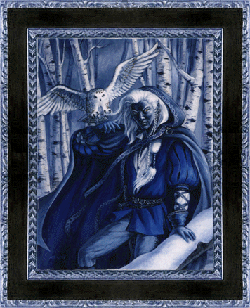 "Twilight Hunters"
by
April Lee
The Drow Elf waits, cloaked and hooded,
a silent shadow amidst snow-laden birches shining brightly in the light of the Winter Moon.
A Snowy Owl alights upon his up-raised arm, its flight a bare whisper,
the only movement, the only sign of life in the stillness of this lonely wood.
This is a copyrighted image; (c)1998 by April Lee.
Do not copy or publish or sell without permission. Thank you.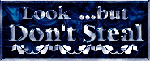 Click on the words below to Enter:
WELCOME and LIST OF PUBLISHED WORK
*Art Galleries*
COLLECTIBLE CARD GAME ART GALLERY (Main Gallery)
COMPUTER GAME ART (Games I've worked on, with links to artwork)
PRINTS FOR SALE (Partial Listing)
ORIGINALS FOR SALE (Under Construction)
ILLUSTRATION PORTFOLIO FOR ART DIRECTORS
*Other Stuff*
LIST OF ALL CARDS PAINTED BY APRIL
APPEARANCES--Dates and Information
A CARD GAME PAINTING--FROM START TO FINISH
LINKS--To Fantasy Art, Conventions, Game Companies, and much more
BANNERS Available for Making Links
RESUME FOR COMPUTER ART AND ANIMATION
ORDER FORM for your convenience when ordering prints
Please Leave Comments in the GUEST BOOK
Please Leave Comments in my test GUEST BOOK 2
---