It is so hard to resist Soom dolls. They keep making new and amazing fantasy themed dolls that are seemingly right down my alley. I tried to resist their Egyptian-themed Euclase and I failed. And then they made the perfect Anubis--my favorite Ancient Egyptian god. And he came with a new (for me, anyway, the Mega-Gem) body and the option of a lovely tan skin color...
He is pretty much the full-set, along with all the makeup and body painting! The only thing missing is the human eyes! Of course he was way too expensive, but so, so beautiful and perfect! I loved it all--the outfit, everything. The only problem I could see was that his human head looked great too, but he'd have to share the body with that amazing Anubis head... Maybe one day I'll get him another body? *______*
NAME: Anubis (with jackal head) / Tanis (human head)
COMPANY: Soom, DollSoom (Korean based co.)
SIZE: MegaGem, Large (~65m size, almost 25")
HEAD SCULPT: Ender—Lord of dead, SOOM [MD/FEB] 2011. Jackal and Human heads.
BODY SCULPT: MegaGem Male
SKIN TONE: Brown Tan
MAKEUP (Faceup): Soom Ender limited; body blushing: Soom Ender limited
PURCHASED FROM: Soom
PURCHASE DATE: February-June 2011 (layaway). CAME WITH: Full-set with Makeup and Blushing and Ankh painting, MISSING: Human style eyes.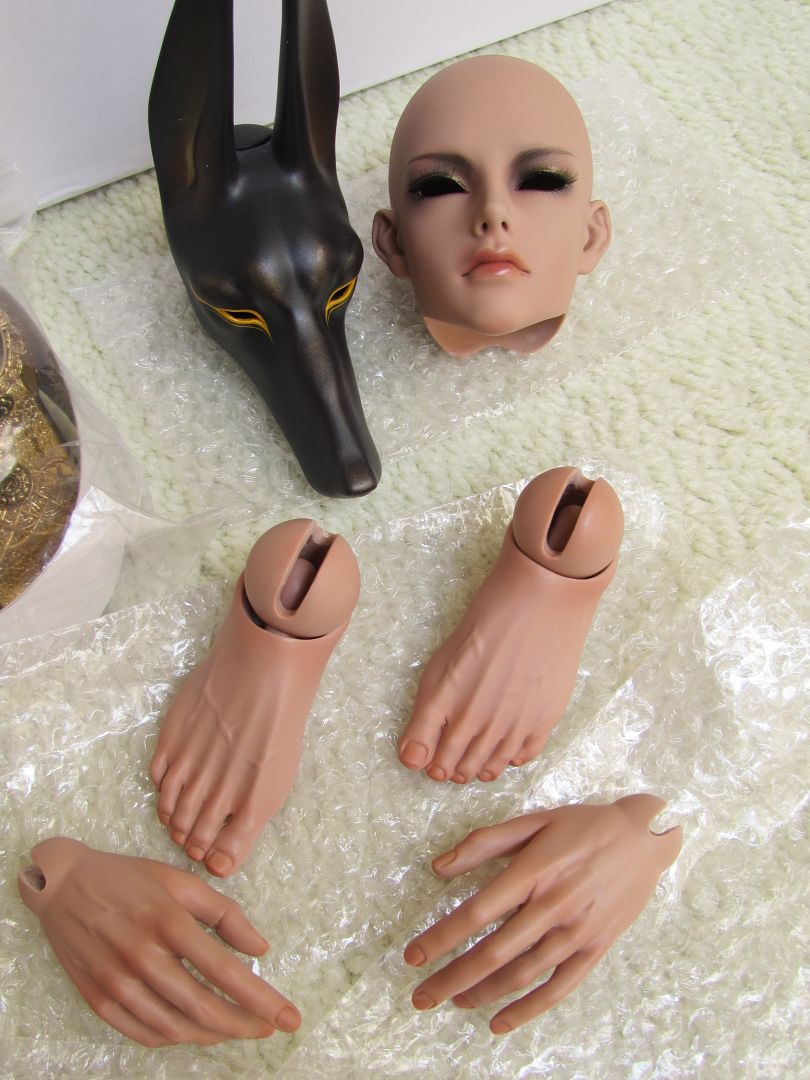 Box Opening-- Pieces.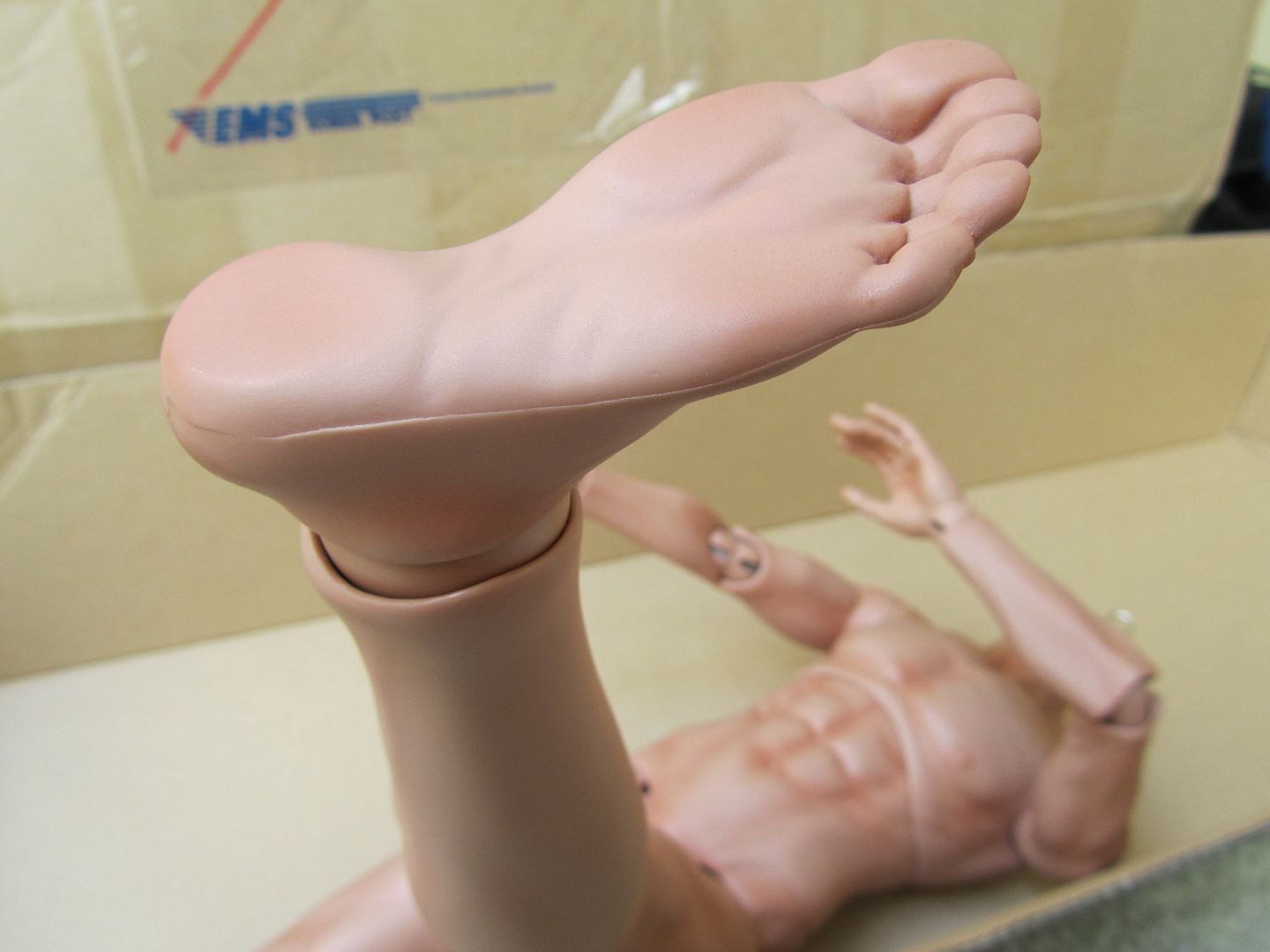 Box Opening-- Blushing on soles of his feet! ... and a seam!

Box Opening-- Dressed up... Comparison with Soom Euclase (Sokaris).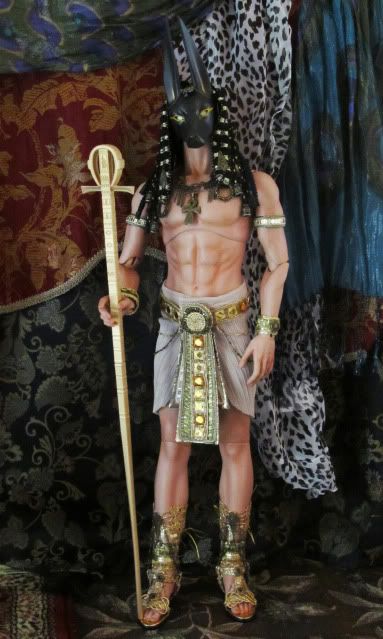 I needed something more than box opening photos... unfortunately, these aren't much better. :-(