"ASHE'S GALLERY"
MAKER: Noix de Rome and Volks (Japan-based)
HEAD: Noix de Rome -- Elf head with Cartoon style face
BODY: Volks—slim male/Natural skin.
SKINTONE: Natural
SIZE: 1/6, 1:6,
FACEUP: me
PURCHASED FROM: ??? ebay
PURCHASE DATE: Delivered ??? 2004???
Right before I got into BJDs I was looking at customizable 1/6 size vinyl/plastic dolls. This was the only elf-eared head I saw. It has anime type features. I tried rooting hair for the first time... It was not easy! This poor guy is a bit of a mess, but I like him. He's definitely got personality, despite it all. Or maybe because of it! *___*
He's wearing bits and pieces bought on ebay.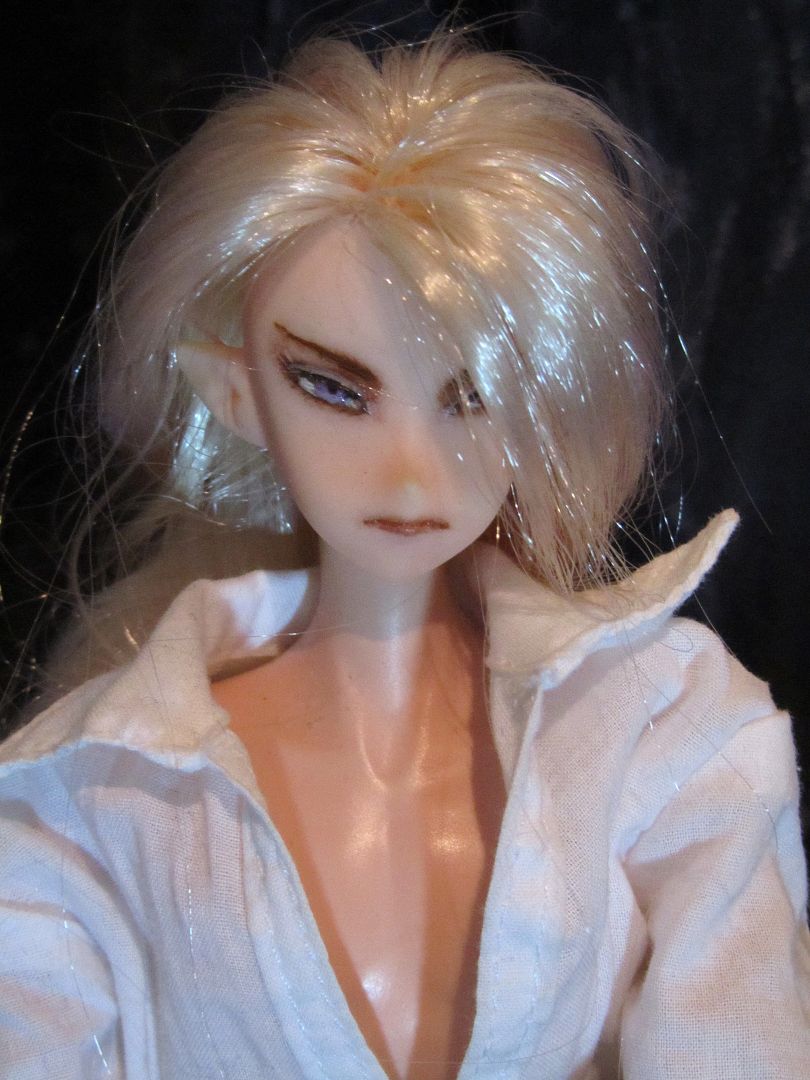 Although I had great examples of faces to look at, it didn't seem to help. The acrylics still seemed to blob like crazy. Really needed the right mix of thinner and extender, perhaps? Thinner brush? Or maybe it's just well beyond my skill. The big resin guys are hard enough!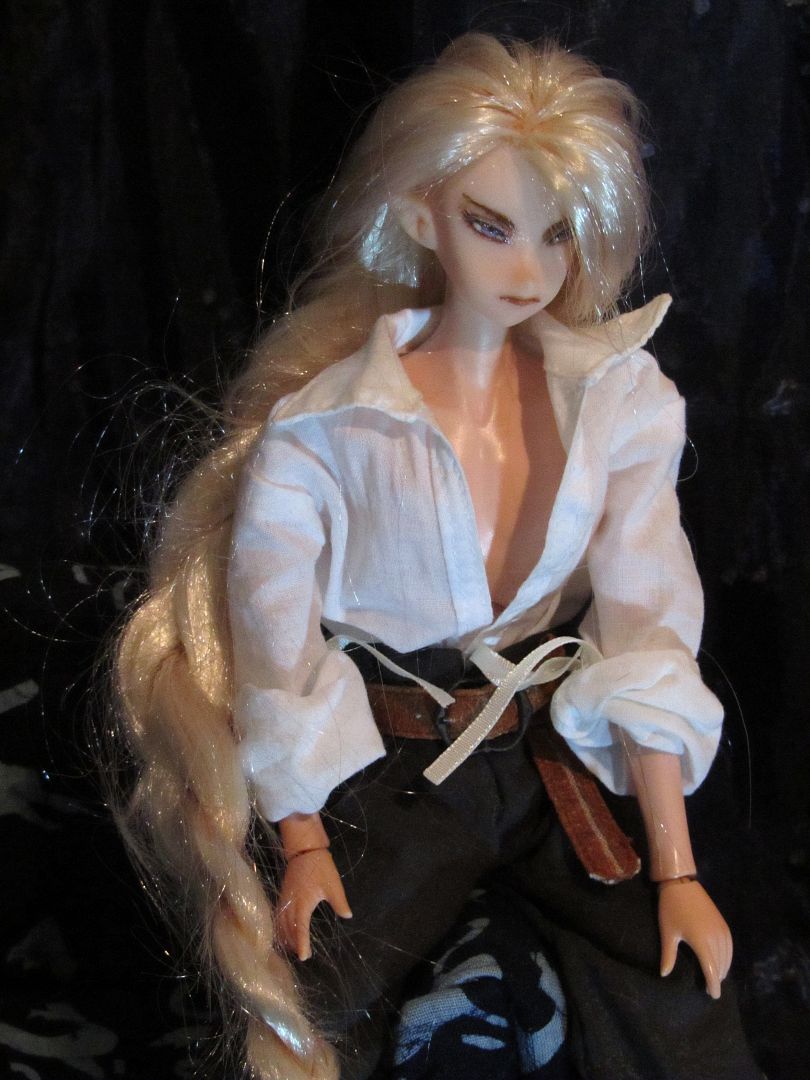 My first attempt at rooting hair... because wigs at this size still don't look right, I think! I had the worst time trying to unravel the skein while trying to get the hair strands to be as long as possible. I had this tool made from a large needle and eye... I used chunks that were too thick and put them too far apart at first...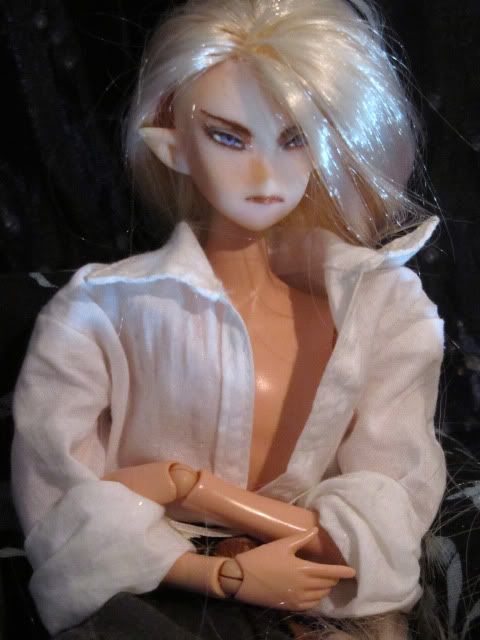 With all my inexpertise, no wonder poor Ashe looks pissed...!