"CHANCES GALLERY
MAKER: Volks (Japan-based)
HEAD: Volks -- CHH GO01?? type/ Natural Skin, Black rooted hair.
BODY: Volks—Neo-EB GO/Natural skin.
SKINTONE: Natural skin. VINYL.
SIZE: 1/6, 1:6,
FACEUP: Kmiro Creations
PURCHASED FROM: kmiro on ebay
PURCHASE DATE: Delivered June/July 2011.
Kmiro's customized head/dolls are not cheap (usu. around $200), but I really love the faces she paints and her photos of them are amazing. On ebay, they are always dressed in great outfits and posed well. And she always gives them a name. This guy's name was Chevalier. I am calling him Chance, after a character of mine. They sort of look alike, but that's it.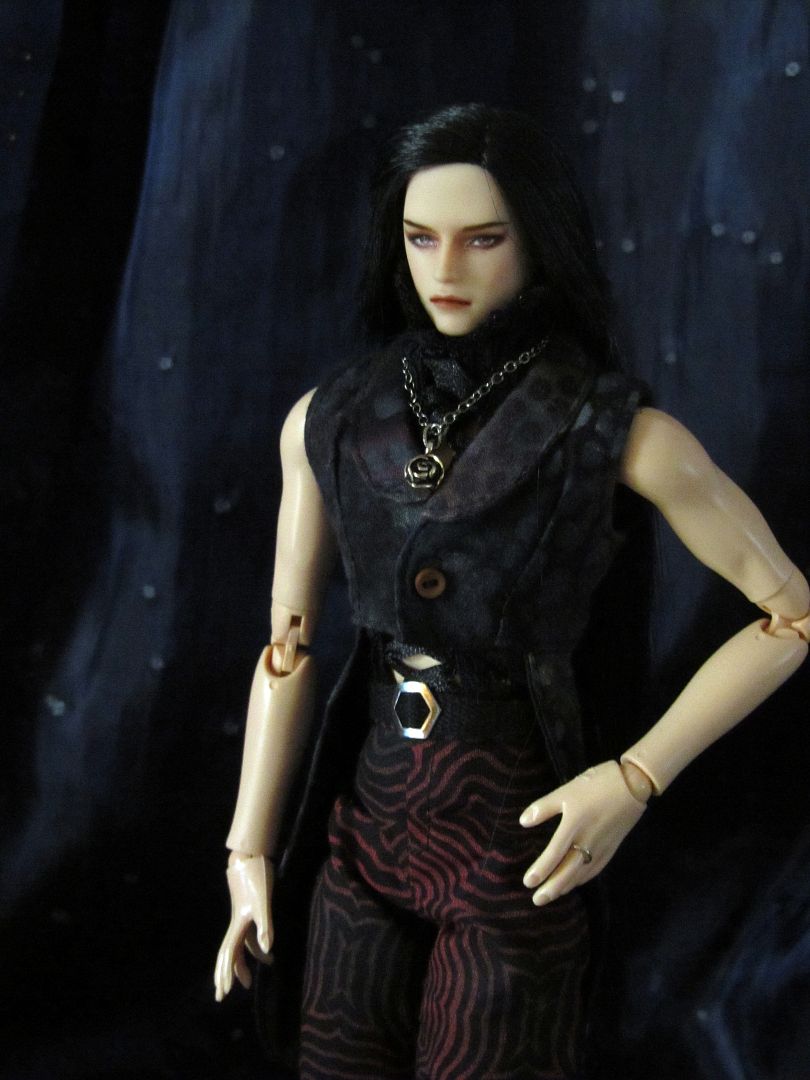 He's wearing an outfit I bought on ebay... I think it's made by one of kmiro's friends...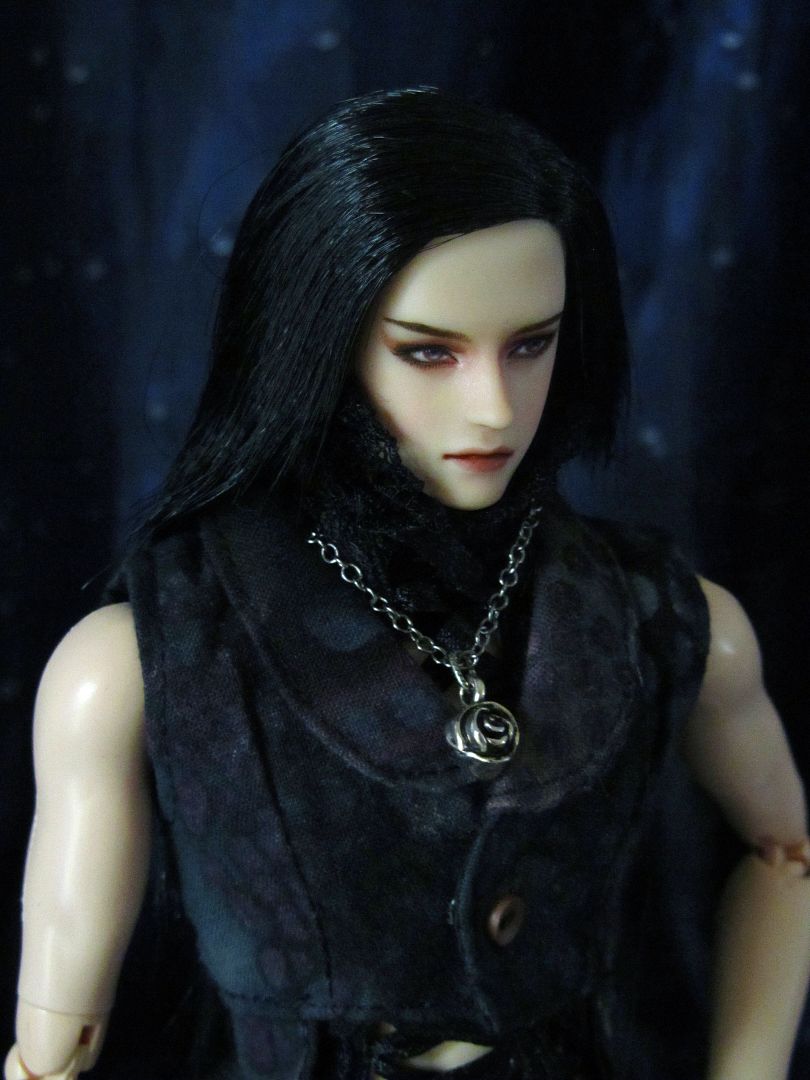 Roka was happy to have Chance arrive.