Lothiriel is the second BJD I bought, not long after Elurin. The photos here are of her Dreaming Head because it is the only one on which I have done a faceup.
Lothiriel is quiet, but self-assured, elegant and calm. She has not had time to develop much of a personality because Irime arrived and borrowed her body--and has been using it ever since!
NAME: a Sindarin elf name from J. R. R. Tolkien's books
COMPANY: Cerberus Project (Korean based, Japanese co.?)
SIZE: Delf (~60cm size, similar to Volks SD-13)
HEAD SCULPT: Elf Lishe – 2004-5 Original Edition #22 of 68, came with Elf Lishe Dreaming Vampire Head & Elf Lishe Dreaming Head
BODY SCULPT: Type 1 Mature Girl (Lishe body)
SKIN TONE: White Skin (Beauty White)
MAKEUP (Faceup): No Default (not available); Self-done faceup
PURCHASED FROM: CP, via Liria (English-speaking, based in Australia?)
PURCHASE DATE: December 2004; Original Owner
DEFAULT ITEMS: Dreaming Lishe Elf Head, Dreaming Vampire Lishe Elf Head, 18mm blue eyes, 2 pair of optional hands (Soo Special, Dark Elf Soo), 1 limited Lishe Elf wig, 1 pair Lishe Elf boots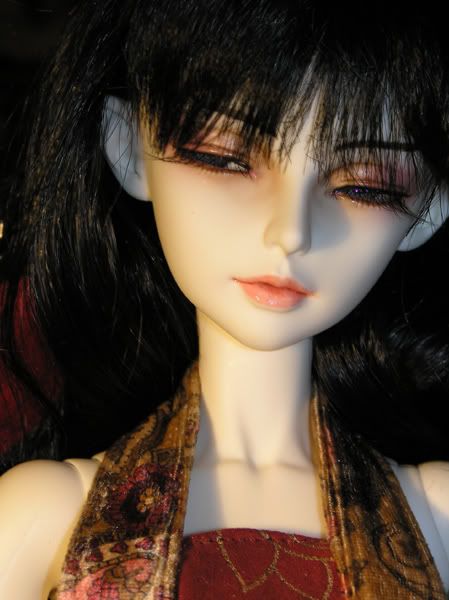 Close-up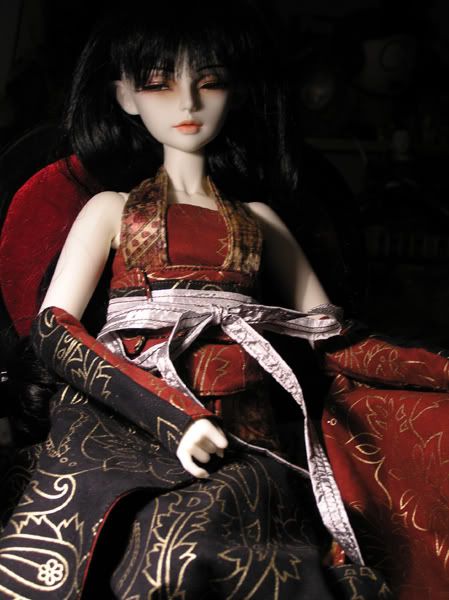 Wearing an outfit by AppleAvenue

At PamSD's Halloween Meetup '05. She's wearing an outfit by SpookyChicks.