"FRANCIS' GALLERY"
MAKER: Pullip (Korean-based)
MODEL: Taeyang Cavalie
RELEASED: December 2006
SIZE: 1/6, 1:6, with 9" head?
PURCHASED FROM: ? ebay ?
PURCHASE DATE: near 2006?
My interest in other dolls has slowed greatly due to my focus on BJDs, but somehow a few Pullips have snuck in, despite being relatively pricey, at around $100 to $125. Still, given BJD prices, I was a little more receptive to the price and I loved the fantasy-historical costume of this guy, and his purple eyes. He's named after Francis Lymond.
I don't have many photos of this guy, unfortunately. Maybe now that I'm putting up a gallery for him, there might be a few more...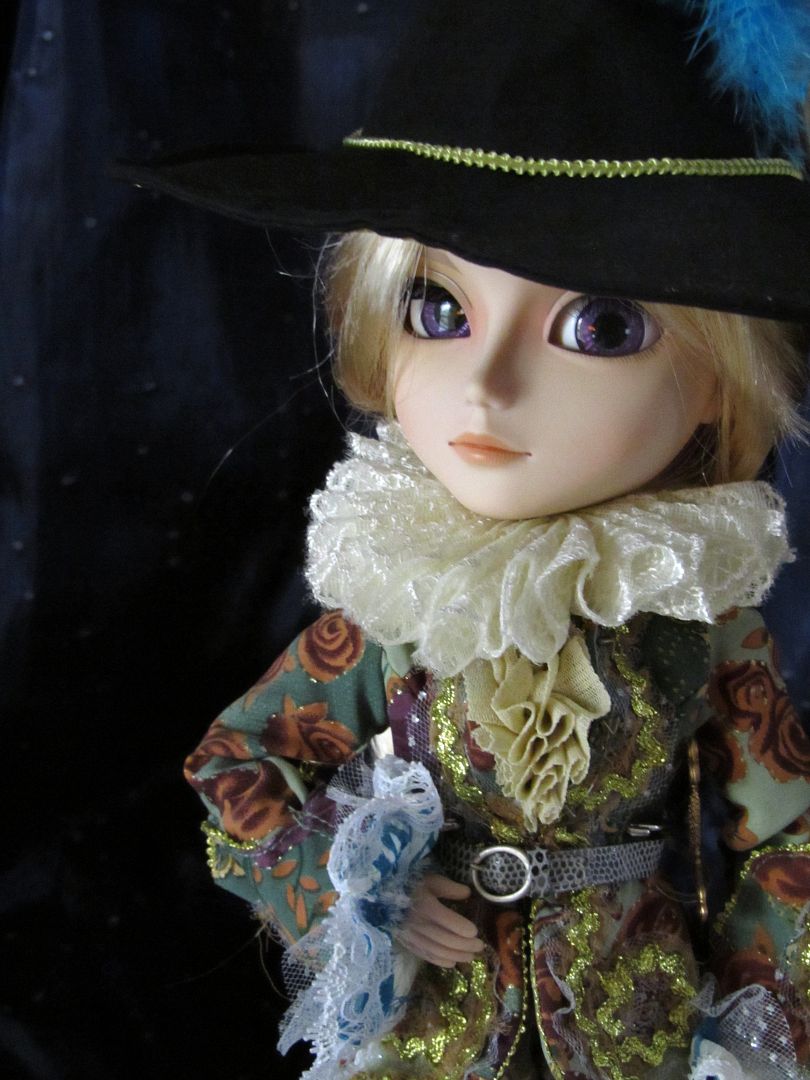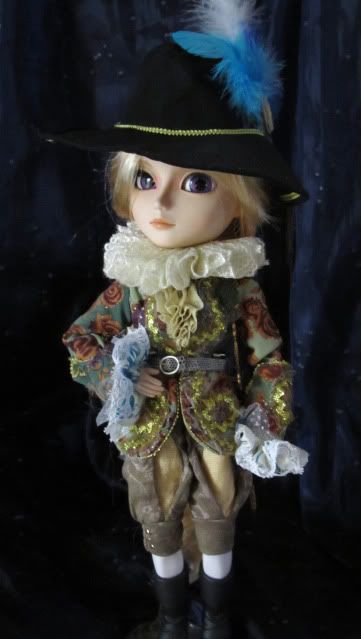 hopefully, better/more photos someday!.