I did not plan on having any more little anthropomorphic BJDs, but Luts made some lion Delf Zuzus (their anthro line), full-sets with Pirate-themed costumes and I am a total sucker for Pirate-y things! This boy was not as Pirate-y as the 'Pirate Lio' (which had a bad eye and red coat and tricorn with skull and cross-bones), but he was a white lion with a nice long mohair wig and grey eyes... I have even more of a weakness for all that, so I was just doomed. Plus, they were running their Winter Event, so I got a free head and for the first 14 days all new dolls were discounted, and resisting a sale is just too difficult for me.
He's named after one of my favorite characters in Georgette Heyer's books (sans the middle name).
NAME: name from Georgette Heyer's books.
COMPANY: LUTs (Korea)
SIZE: Delf Zuzu (19cm size, 7.5", a "tiny" )
HEAD SCULPT: Delf Zuzu Lio (Duke)
BODY SCULPT: Delf Zuzu Lio
SKIN TONE: White
MAKEUP (Faceup): Default Fullset
PURCHASED FROM: LUTs
PURCHASE DATE: December 1, 2008; Original Owner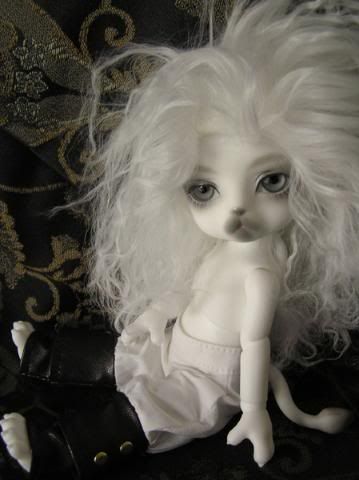 First shots, wearing pants and wig for first time...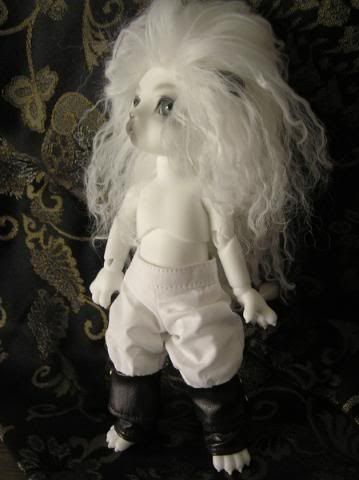 Same photoshoot.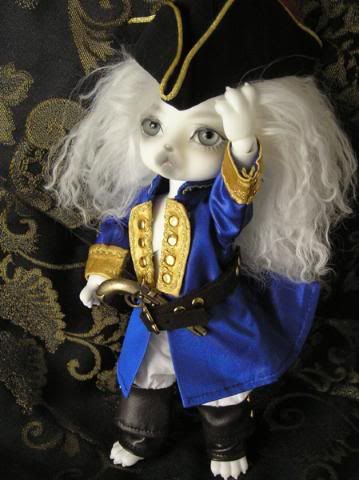 Full-length.

Close-up.

Tea Party!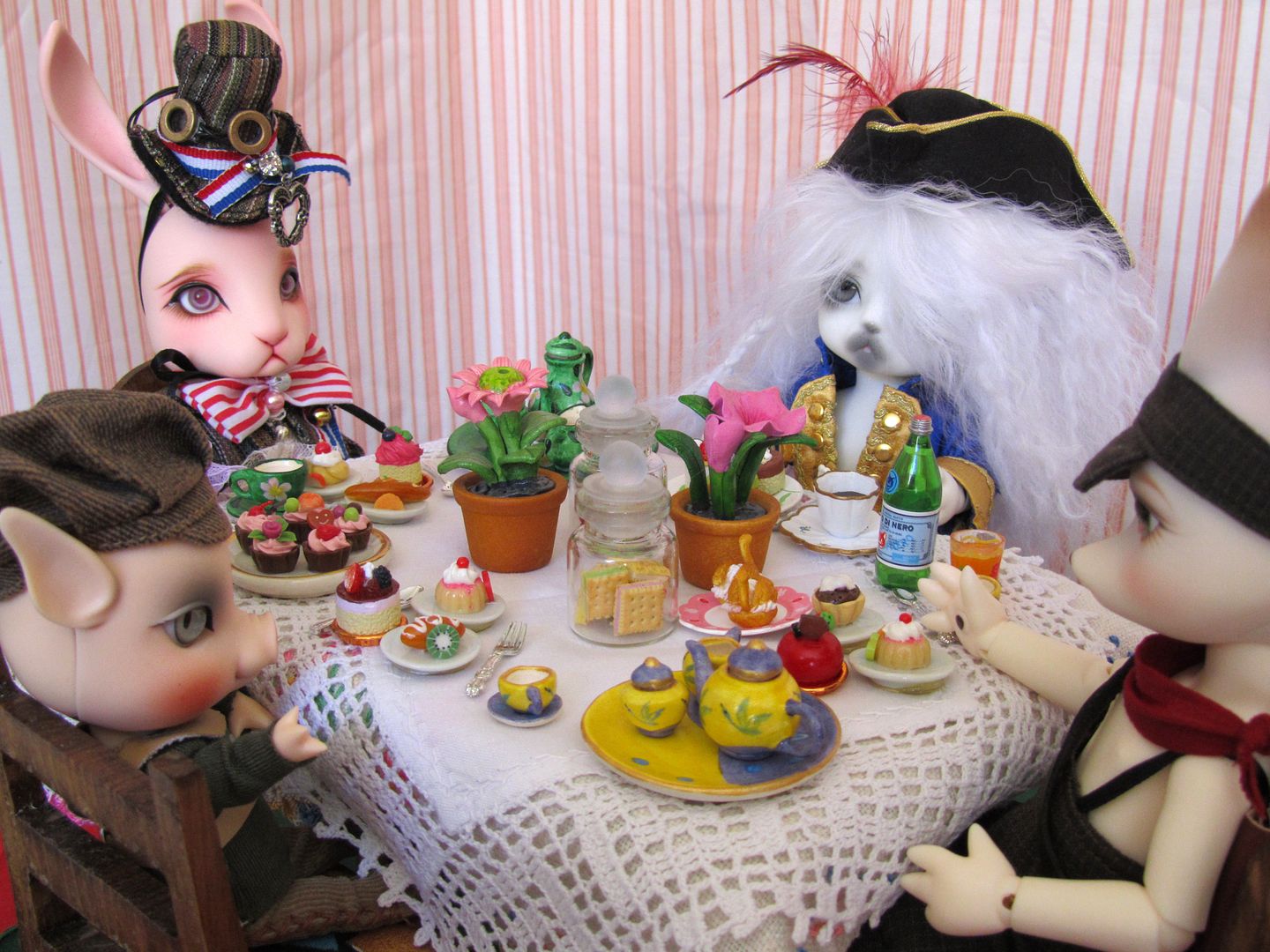 With Freckles (Alice Cherry Blossom), Harry (CocoTribe Jerry) and Seth (Pipos Bao).