"ROKA'S GALLERY"
MAKER: Obitsu (Japan-based)
HEAD: Obitsu -- 27HD-F01 N- NaturalSkin, no hair, rooted by customizer tittakar.
BODY: Obitsu – Slim Male Natural Skin, Magnet feet.
SKINTONE: Natural skin. vinyl/plastic.
SIZE: 1/6, 1:6,
FACEUP: tittakar on Ebay—special charity Japan disaster
PURCHASED FROM: tittakar on ebay
PURCHASE DATE: Delivered April, 2011 . Head only. I purchased body separately online.
When I'm searching ebay for BJD things, I'm in the "Dollfie" category, so occasionally customized dollfie and obitsu heads come up. I saw this guy after the big Japan Earthquake/Tsunami and the seller was going to donate a part of the proceeds to charity for that. I loved his cute face and the two-toned rooted hair. As an Obitsu, I thought he'd make a nice change from the Volks kmiros I'd been buying.
His name is of Japanese origin and means "white crest of the wave."
His face is just painted so well--it doesn't even look painted!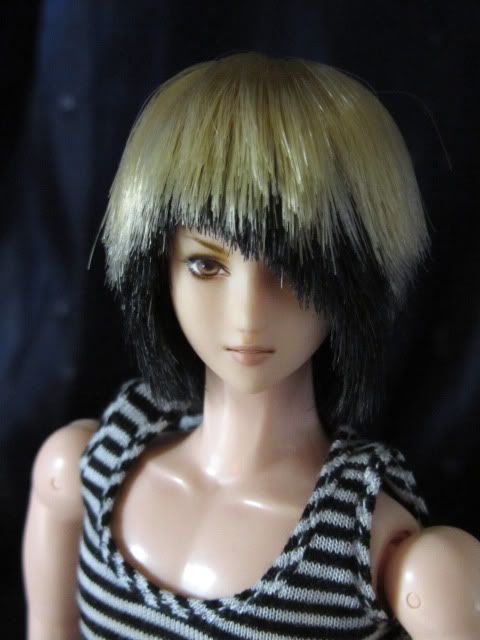 And I was impressed by his hair-rooting and style.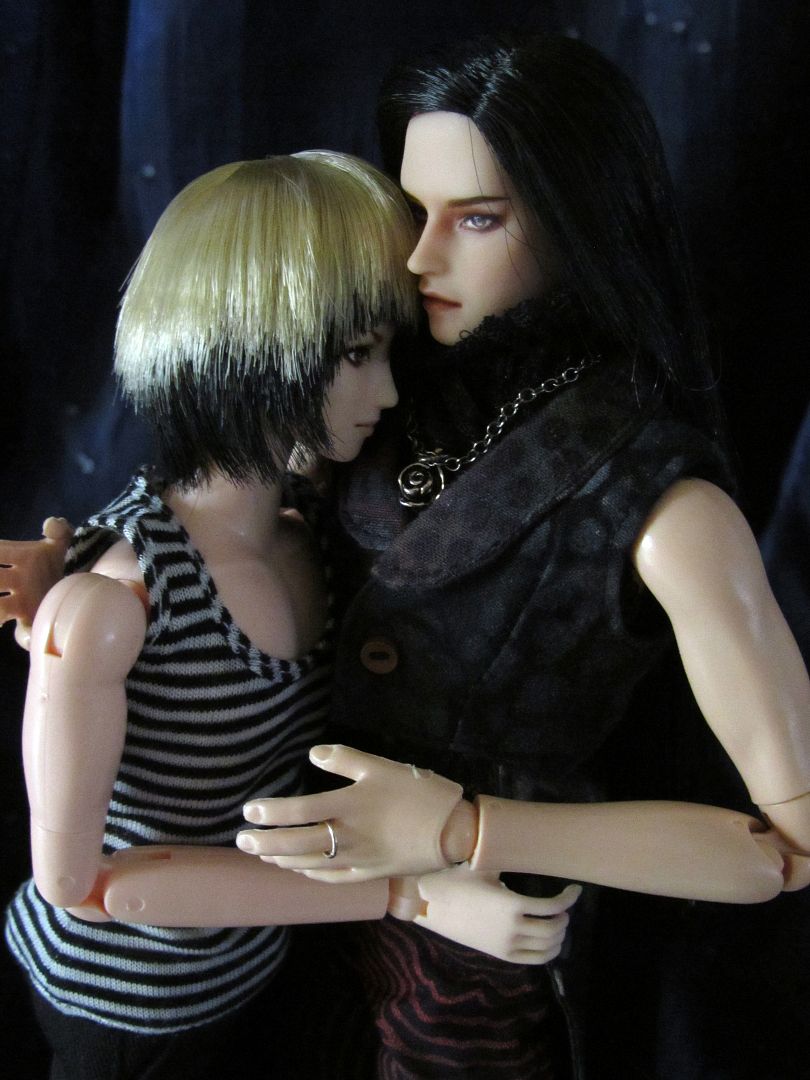 He sat around for a while after I got him a body and some clothes... but then Chance arrived and Roka has been very happy ever since.