SETH'S GALLERY
MAKER: Pipos, Piposdoll
MODEL: Bao, Limited Full-set.
SKINTONE: Ivory
SIZE: Tiny, 21 cm
EDITION: Limited, fullset (faceup--Docshul, artist, limited special, outfit, eyes)
PURCHASED FROM: Dolls and Friends (agent/retailer for Pipos)
DATE: Feb. 23, '08 (purchase), arrival 6 mo. layaway: Sept. '08.
DEFAULT ITEMS: Head & body & a pair of fox hand, feet & tail(assembled with s-ring), a pair of glass eyes(18mm), special memo for owener, Make Up (Artist DOCSHUL limited special). Clothes, Hat, Bag, Scarf, Doll-box, Cushions, Certificate. Outfit by : Narutomaki.
Pipos has been specializing in animal-head (anthropomorphic) resin BJDs, making their big splash with their kitty: Baha. Then they had Curo the Rabbit and Bao the Fennec Fox... and then even smaller versions of the animals. They continue to produce fantastically cute animals and some human dolls as well. I loved the company's products since the first Baha, so I couldn't resist the Fox when it was created. As with other limited fullsets, I particularly liked the faceup and entire look. There was also a standard/open version of Bao.
The Fennec Fox suggested a sort of Egyptian theme to me, but since this Bao didn't look so Egyptian (I still hope to make a more Egyptian themed outfit for him some day), I gave him a variant of the name of Set: Seth. It's a stretch, but sometimes the fox is associated with Set, though most agree that no one knows exactly what the Set Animal was, and the fox wasn't the front runner by any means.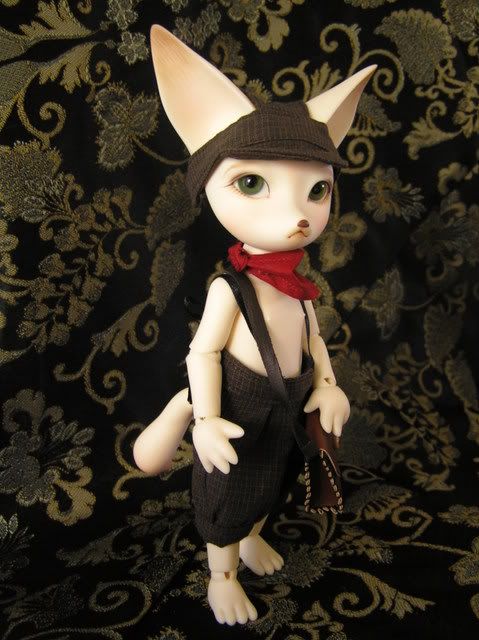 Here he is with his limited outfit and the eyes he came with.
Love Docshul's faceup.
Profile.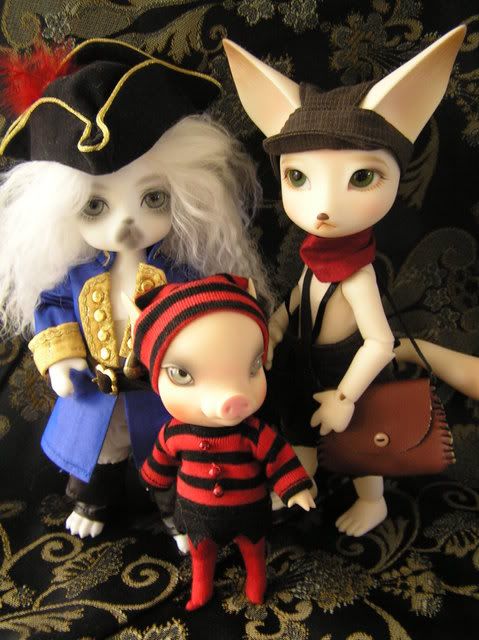 Comparison to Delf Zuzu Lio and Elfdoll Alice Cherry Blossom.
Tea Party!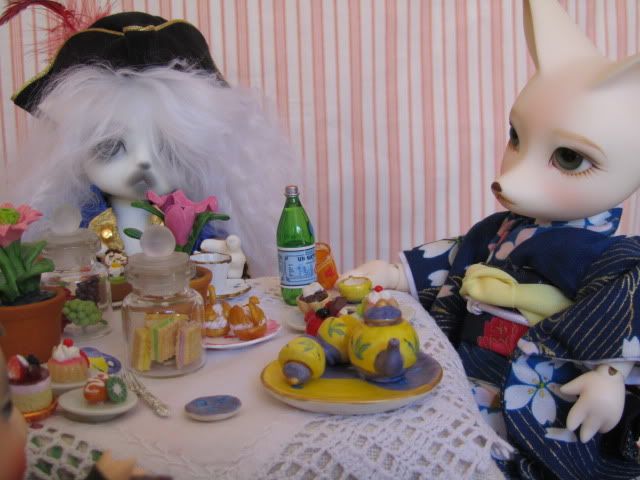 Tea Party! (In Mini-Orient Kimono)