So, Soom started this line of fairies that were Tiny-Sized (~27cm). They were lovely, of course, but being Soom, pretty pricey. I was into the larger-sized dolls anyway, so I tried to ignore them. That was hard to do, of course. I looked (big mistake), but of course, I was thinking, "maybe if they had a male fairy." And of course, they made Auber, their first male in the line.
He has grey skin and black outfit and wings, and a pale wig... so that was much to my liking. I was 'Soom-ed' as they say...
He is named after Taranis, the Celtic god of Thunder. Short name: Taran (a bit after the Lloyd Alexander book/fictional character).
NAME: Taranis (TER-ahn-us) / Taran
COMPANY: Soom, DollSoom (Korean based co.)
SIZE: MiniGem (~31.5 cm size, mature body, Tiny size)
HEAD SCULPT: Faery Legend – Auber, Storm Sprite, Doll and items, avail only Apr. 29, 11 to May. 16, '11 from Soom. .
BODY SCULPT: MiniGem/Faery Legend Male
SKIN TONE: Grey Skin
MAKEUP (Faceup): Soom Auber Limited default.
PURCHASED FROM: Soom.
PURCHASE DATE: May 15, 2011, 3 month layaway CAME WITH: Fullset: Doll with faery wings, faery legs (long pointy), resin shoes, wig, eyes, outfit, faceup-- MISSING: body blushiing.
Box Opening: Shipping box comparison to Soom Mega-Gem box in background. Doll box slides open.
Box Opening: The left wing was damaged (no broken piece in the box)... missing parts. I contacted Soom and they sent another one.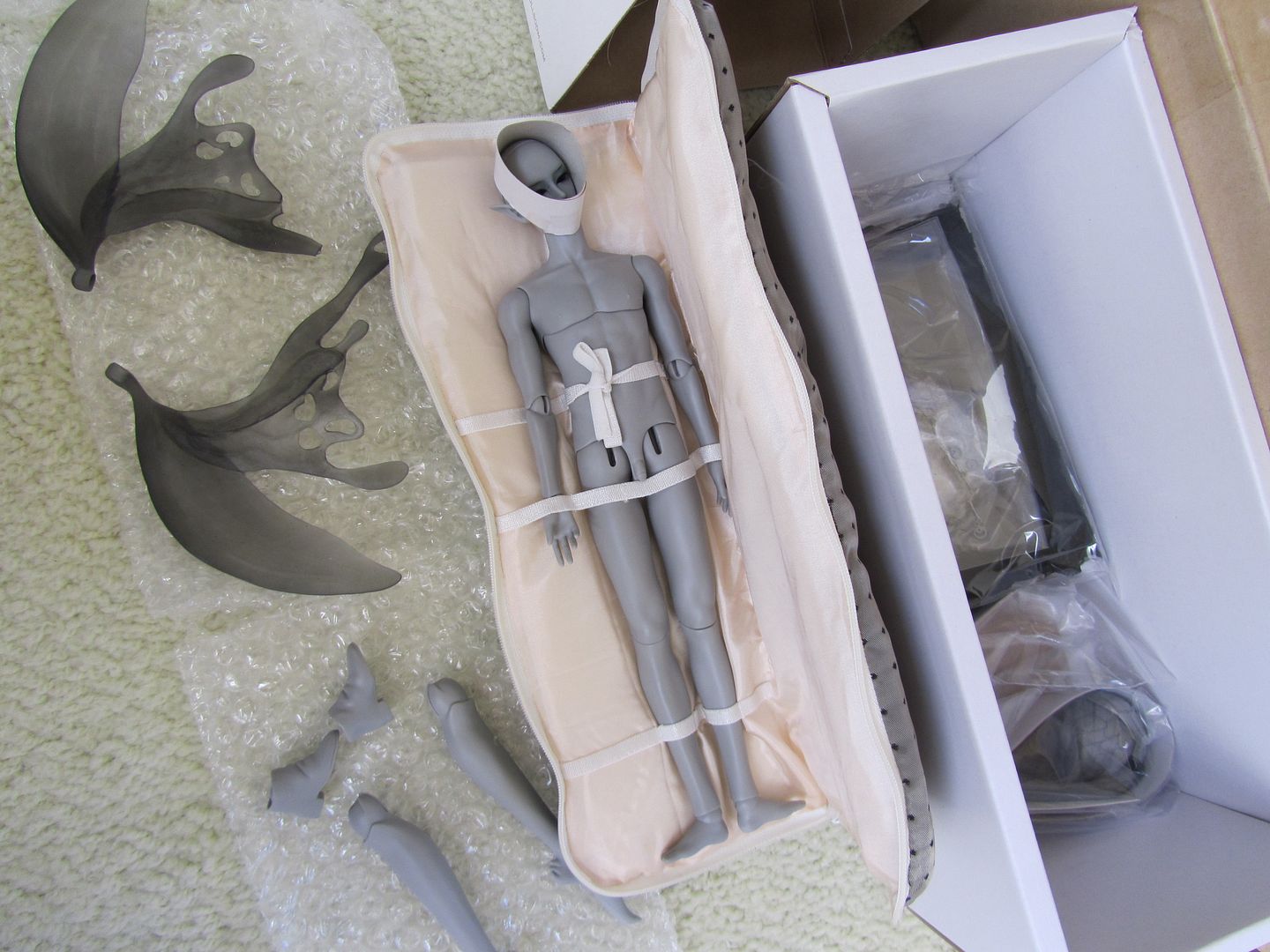 Box Opening: Doll shipped in zippered 'sleeping bag' style 'pillows.' Faery feet and shoes, shown. Outfit and other parts are still in the box.
Box Opening: Outfit pieces.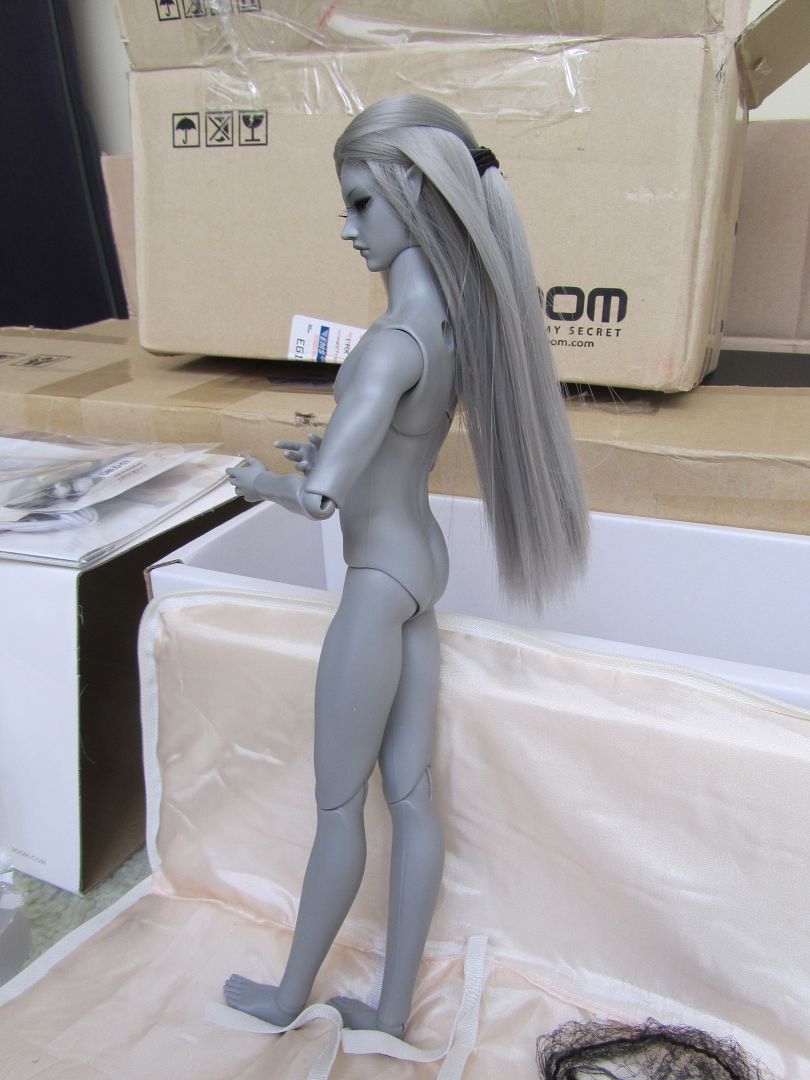 Box Opening: With wig on... very stiff wig...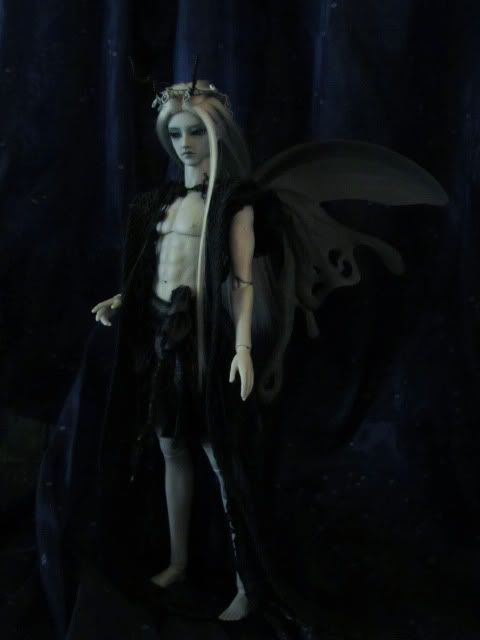 Full-length...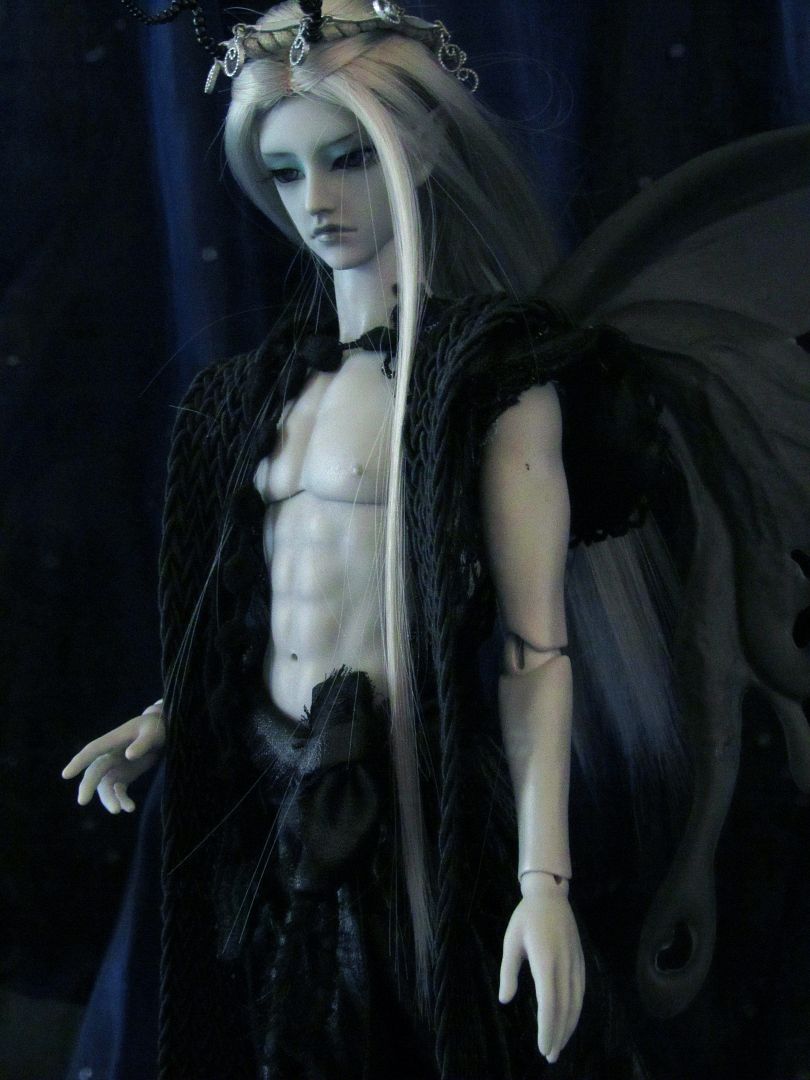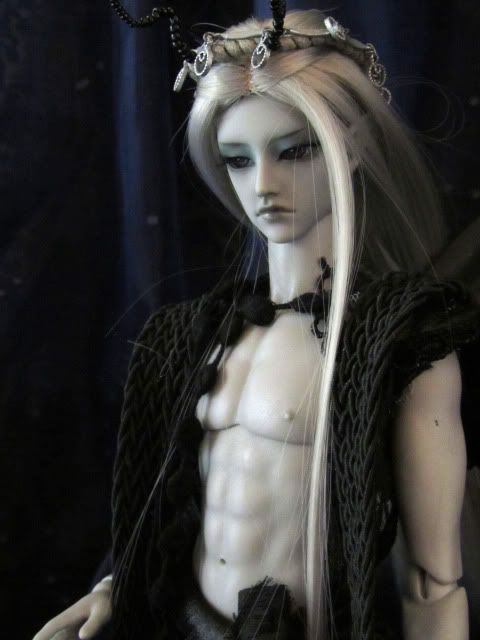 He looks very grey-toned/unsaturated with his outfit and skin tone...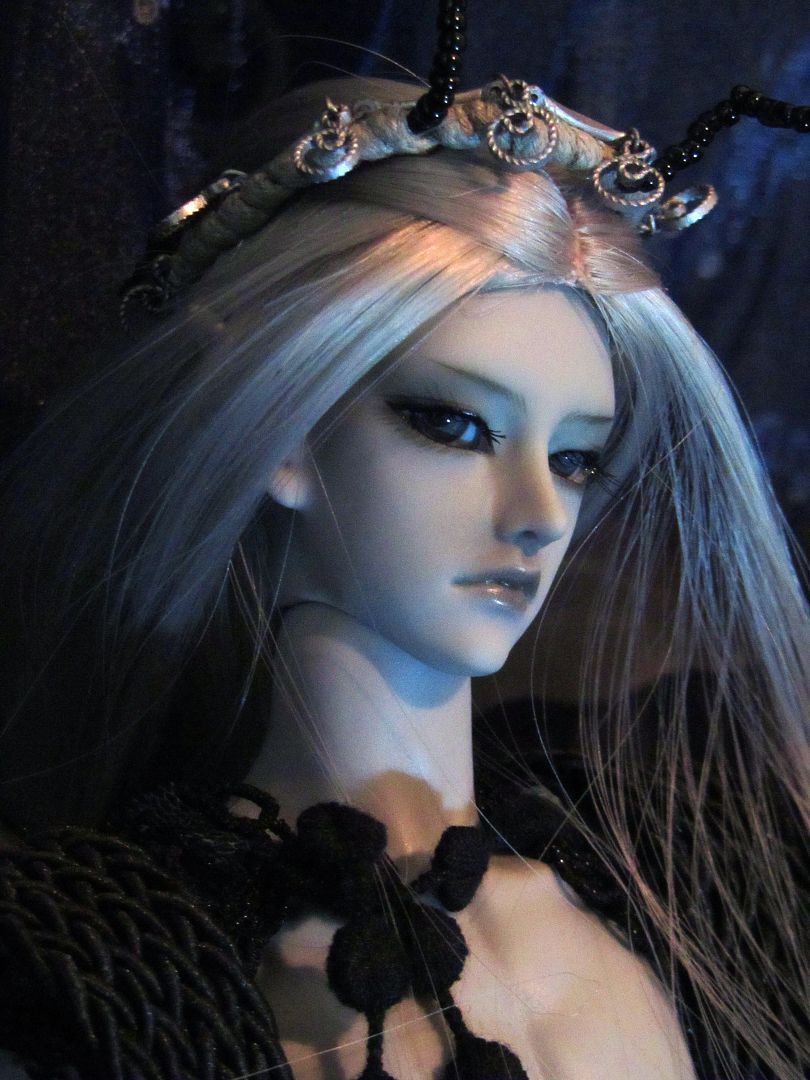 ...and very glowy.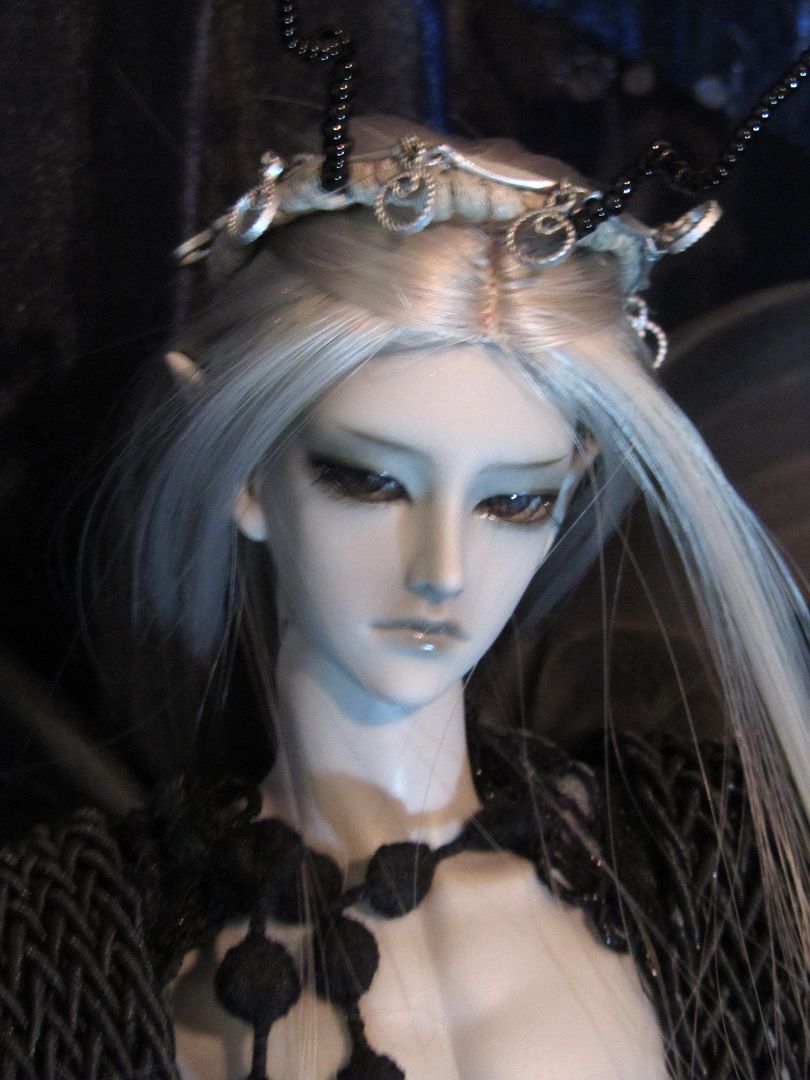 ...ethereal...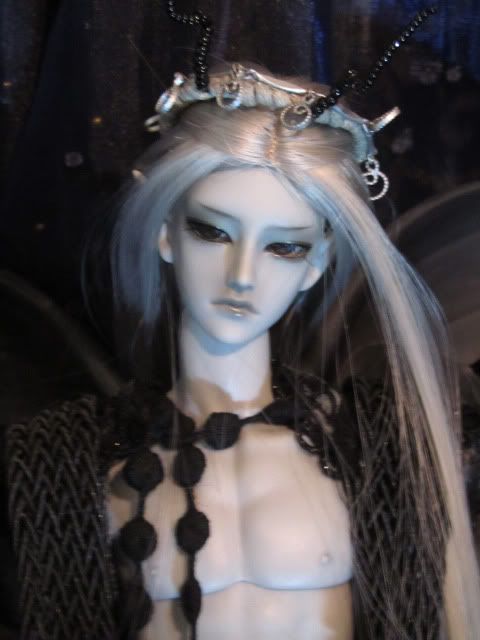 He definitely photos well...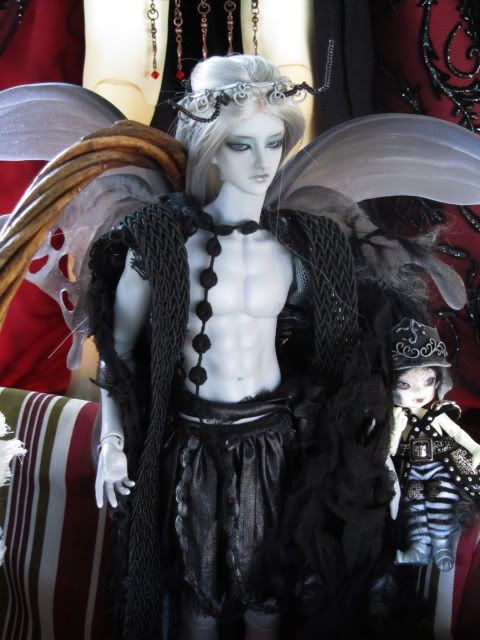 Taranis with Nettle at the Jan. '12 Solvang Meetup.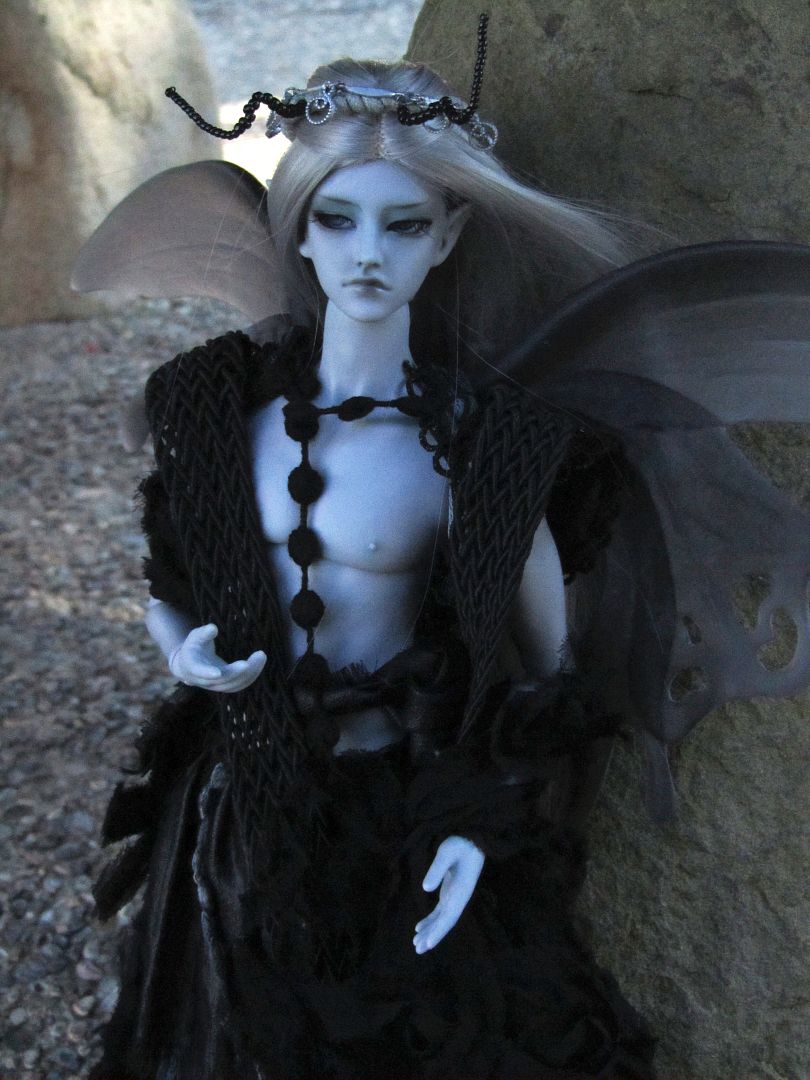 '12 Solvang Meetup.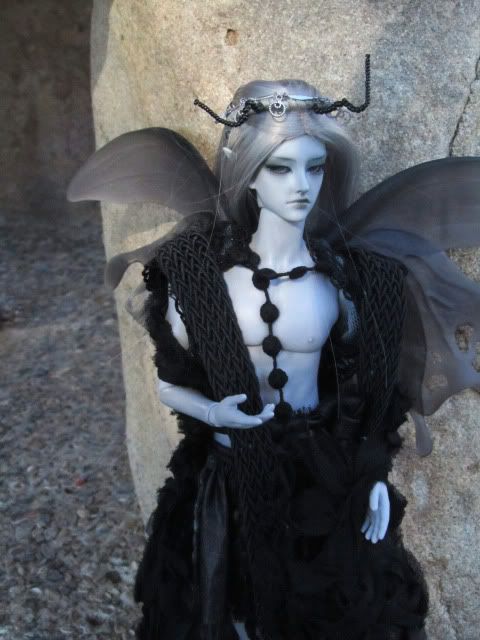 '12 Solvang Meetup.
'12 Solvang Meetup.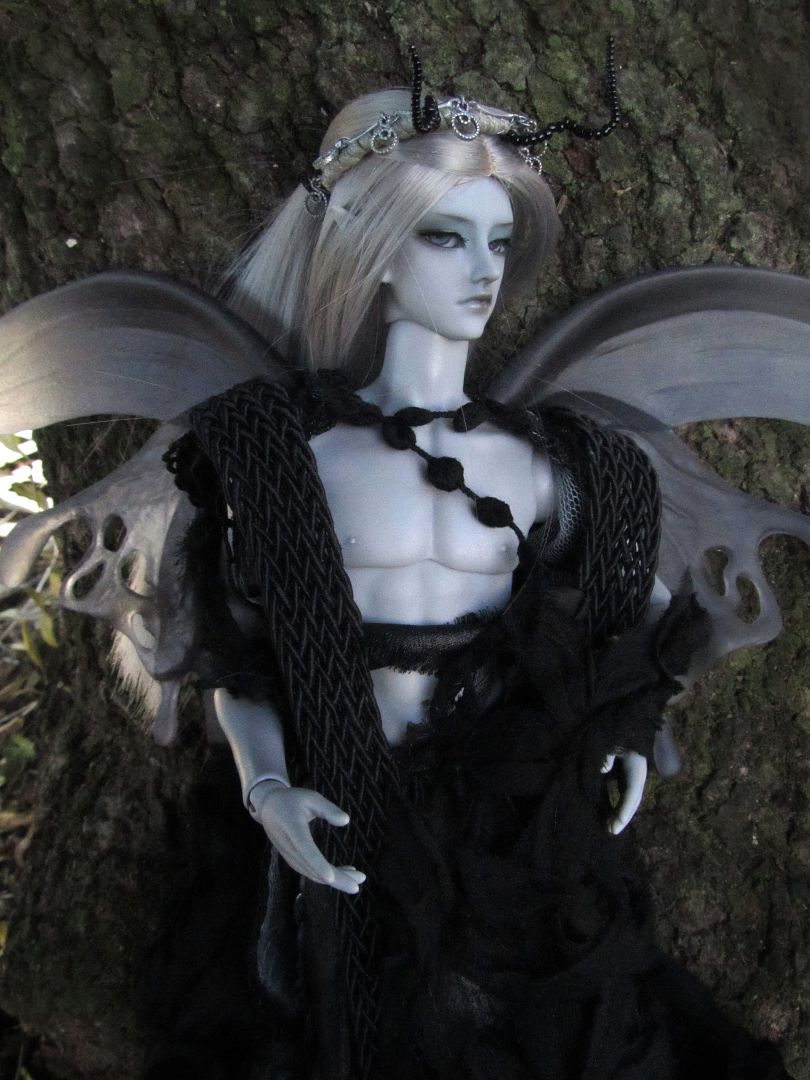 '12 Solvang Meetup.
'12 Solvang Meetup.
'12 Solvang Meetup.