"TIERNAN'S GALLERY"
MAKER: Volks (Japan-based)
HEAD: Volks -- CHH GO03?? type/ Natural Skin, Black rooted hair.
BODY: Volks—Neo-EB GO/Natural skin.
SKINTONE: Natural skin. VINYL.
SIZE: 1/6, 1:6,
FACEUP: Me
PURCHASED FROM: ebay
PURCHASE DATE: 2004??.
Before I got into BJDs, I was looking around at the customizable 1/6 dolls and had some heads and bodies, but was too busy to try and paint them. After I got Gwynn, he needed some friends, so I finally painted this guy and then Ash, the Noix de Rome elf head.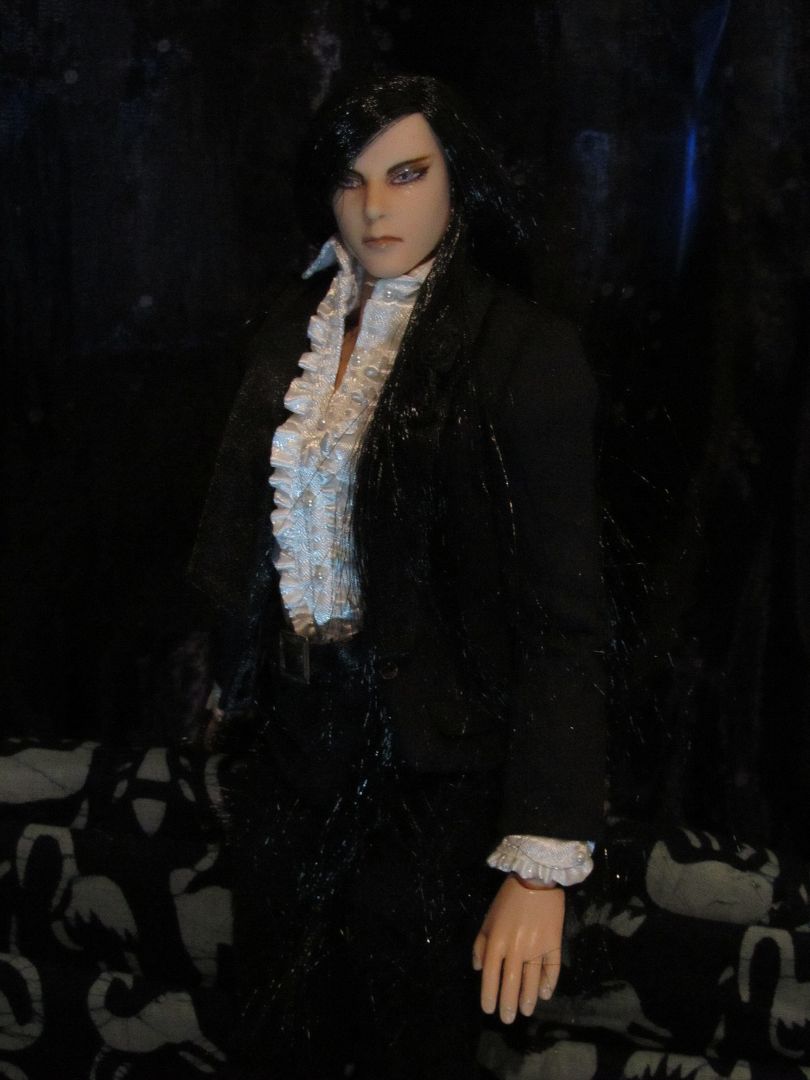 He's wearing a Volks outfit bought from the Torrence store.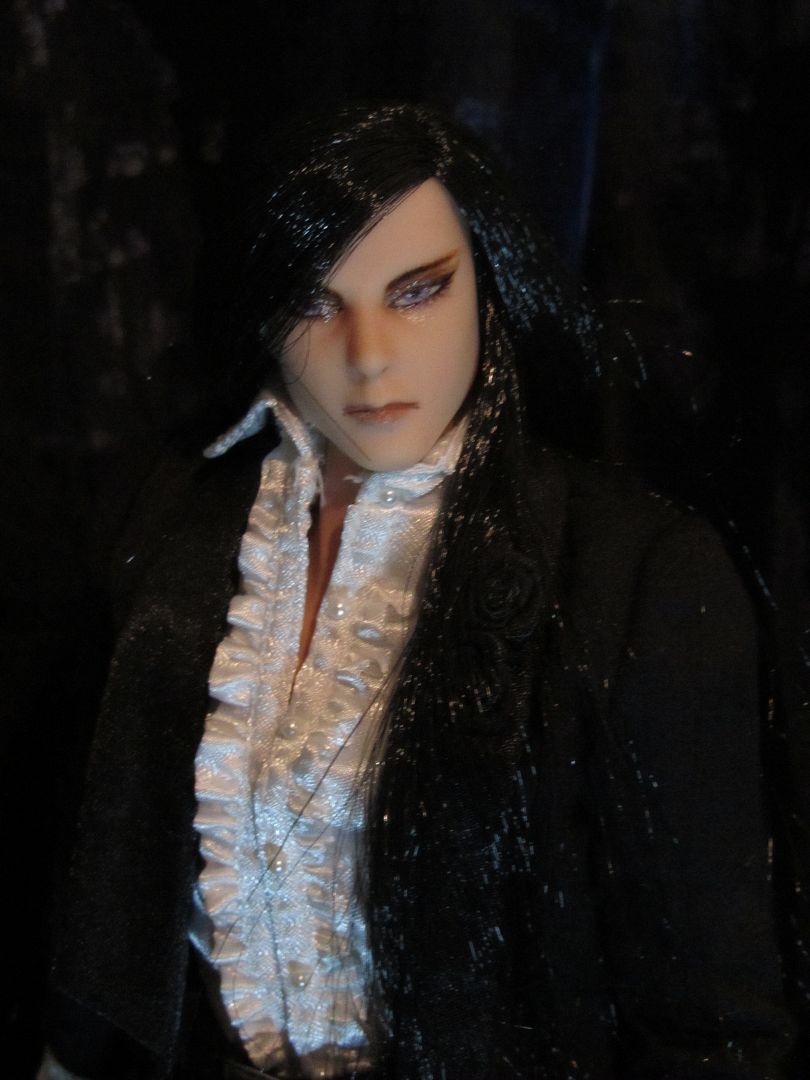 I really need a LOT more practice in doing these tiny vinyl head faces! ;_____;