Through Den of Angels I'm able to keep track of many new companies and Doll-Chateau (based in China and using the same doll factory as Dollzone) caught my eye right away. They had unusual sculpts, super-attenuated minis, large and larger dolls, tinies with big hips and big heads and puny limbs--and quirky, arty costumes.
I was attracted to the Colin fullset in their first group of limiteds, but was still a bit anti-mini-sized then, and still a bit more sane about doll-buying. But then came my crazy Dec/Jan '12 period and I totally broke down. Alberta has got to be one of the oddest dolls around, and very Doll-Chateau-ish, with her moose-antler ears, her four legs and feet and revealing costume. I couldn't resist such a bizarre, Iconic doll!
I'm naming her Thalia, firstly, after the Muse of comedy whose name means "blooming," and also after the Grace of festivity and rich banquets, whose name means "abundance." And also for the flower.
NAME: Thalia (pronounced: THAY-leeah)
COMPANY: Doll-Chateau (China based co.)
SIZE: MSD, Mini-sized (~44cm size, DC Kids size)
MODEL NAME: Alberta. Full-set.
HEAD SCULPT: Alberta
BODY SCULPT: Alberta 4-legged body. Human: K-body-04 of DC Kids series
SKIN TONE: DC White Skin
MAKEUP (Faceup): Full-set, with full-set body painting.
PURCHASED FROM: Denver Doll Emporium (DDE), agent/rep of DC.
PURCHASE DATE: ORDER Date: Dec. 23, 2011, LAYAWAY Paid: March. 23, 2012. ARRIVAL DATE: May 30, 2012.
CAME WITH: Fullset: Wig, eyes, faceup, outfit, human hip piece (missing), Alberta postcard.
MODS: Some MSC spraying on body.
From the "Box Opening" shots--Dusky Rose cocoon-like pillow pouch.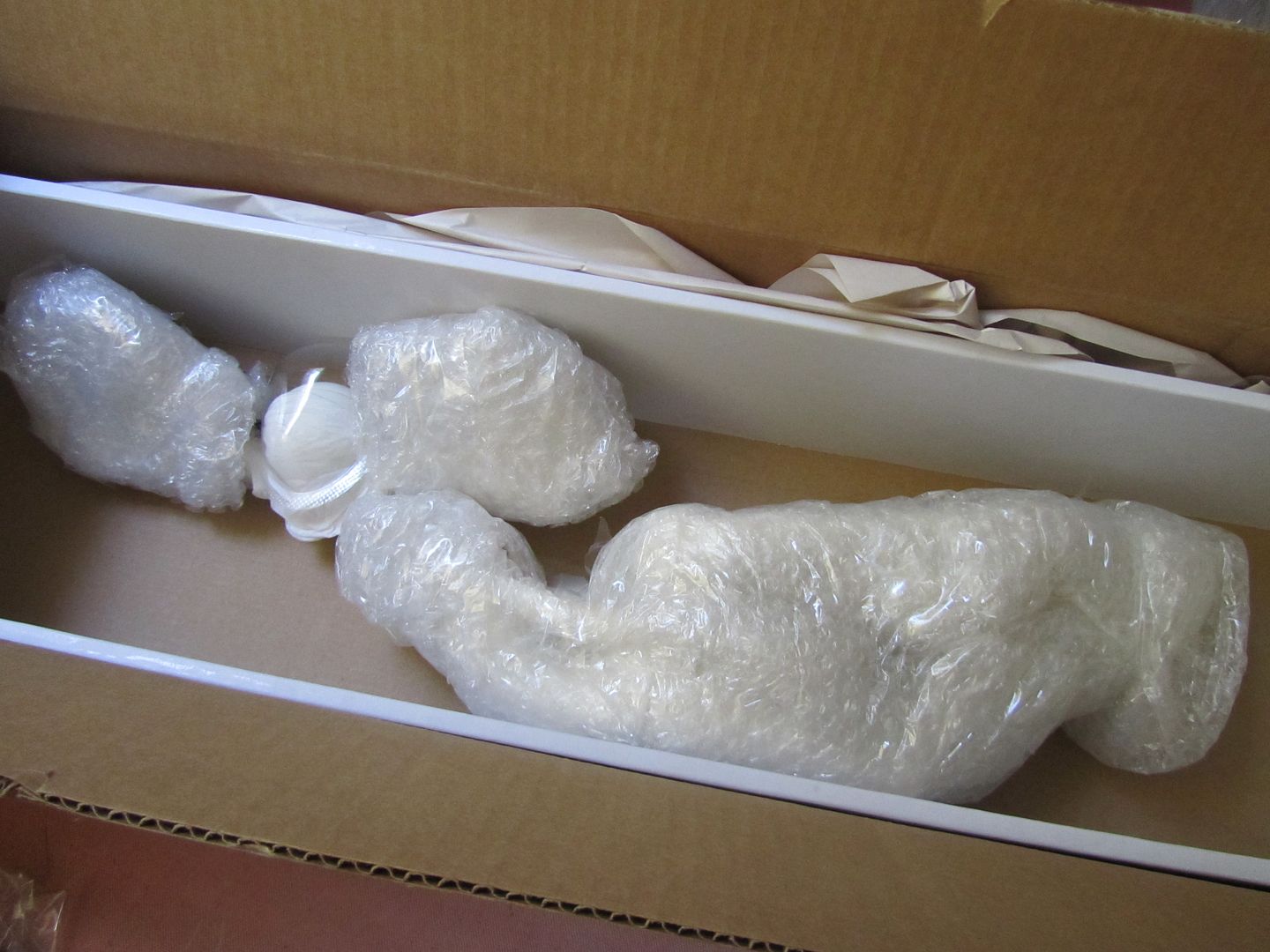 Box Opening: Inside the pillow-bag, head + ears and body, wrapped up in bubble-wrap like a mummy.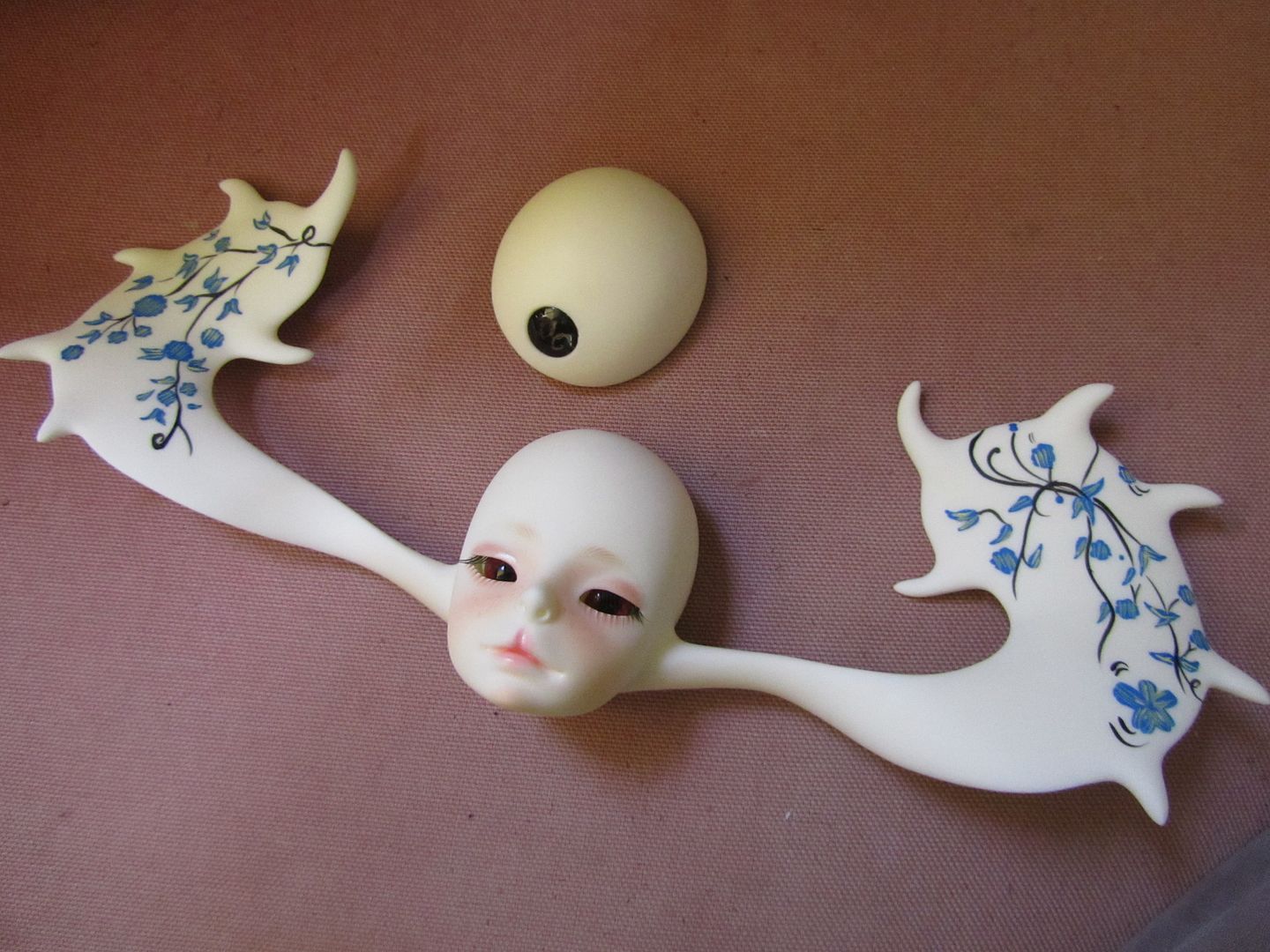 Box Opening: Head pieces.
Box Opening: ...and body.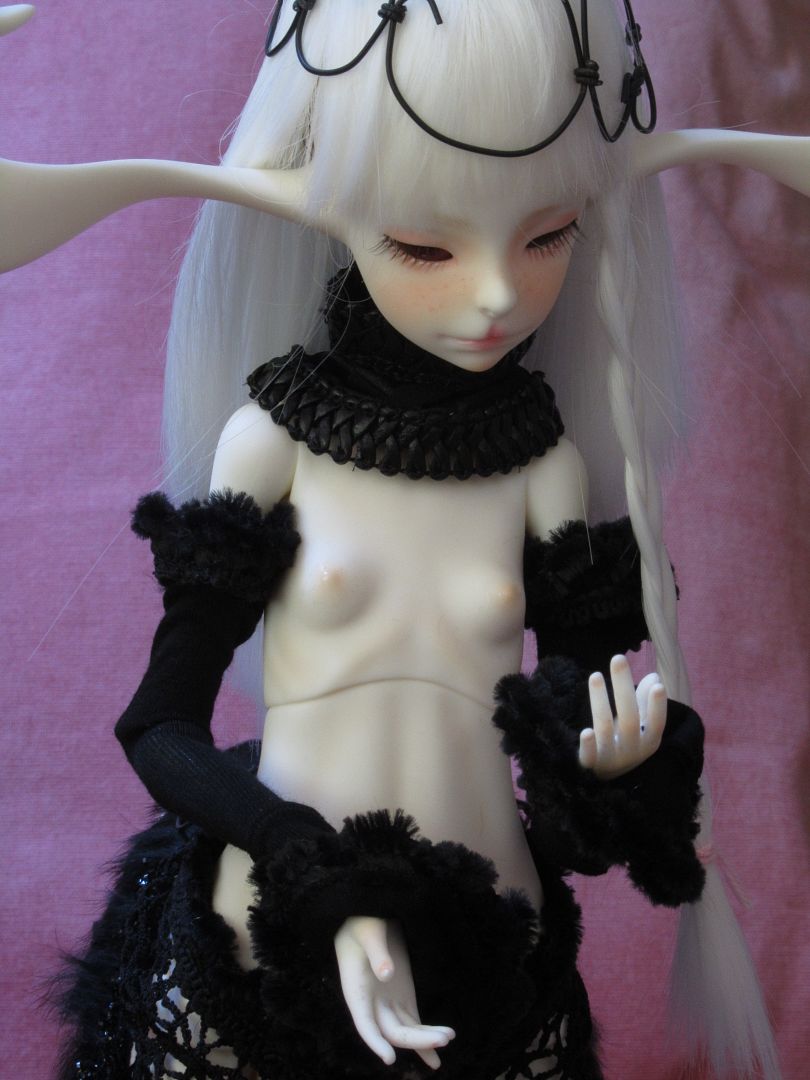 Box Opening: Dressed.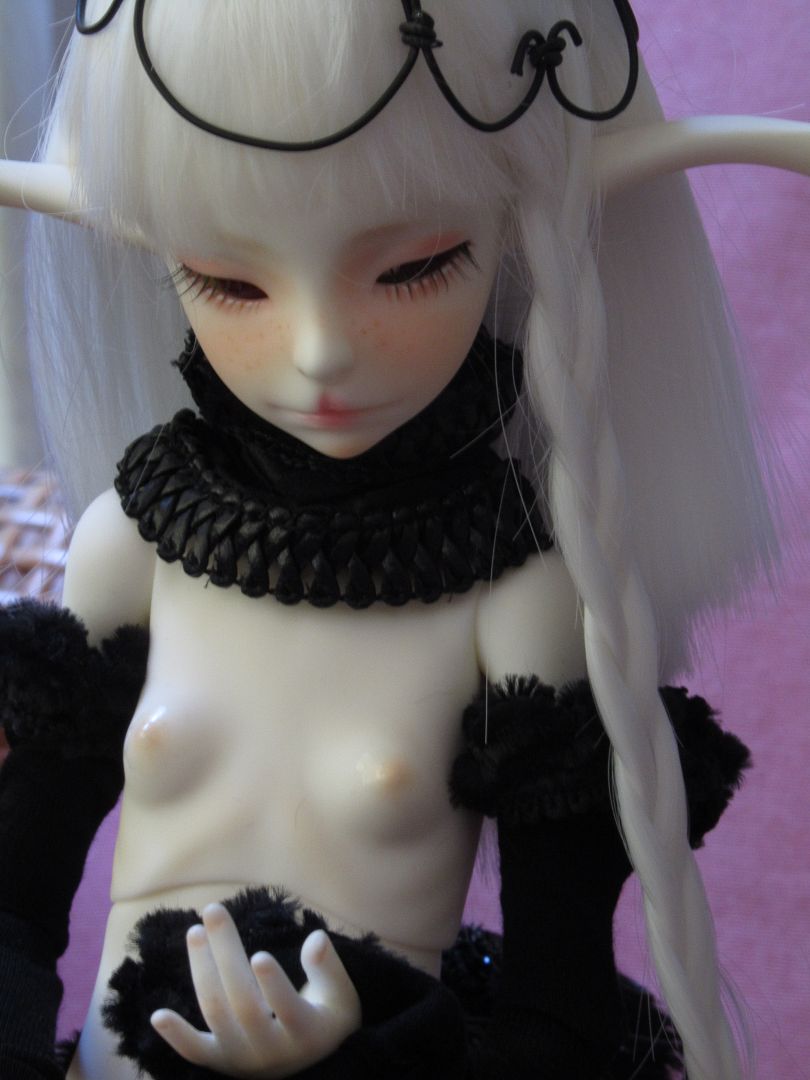 Box Opening: Dressed.
Chibi art commissioned in Sept. '12, made by Satirico on DoA-- PhФεИiϰ's Artshop.