Elurin, my Elf El was my first (and most beloved) BJD. He came with a Dreaming (half-closed eyes) Vampire (tiny, tiny little fangs) Head that lay unpainted from 2004 to 2008. I had always considered the Vampire head to be a brother or even a twin, although I wasn't too concerned about making them look the same. As with all my dolls, I have no hard-and-fast plans for who they will be and what they will look like. I want them to look their best, no matter what it is. When I painted the head, I did not look at my Elf El's faceup. I wanted the vampire to have his own look.
I chose Elurin's name from Tolkien. Tolkien's Elurin had a twin called Elured. Since my boys aren't really Tolkienesque, and since this boy is a further deviation since he's a vampire, AND since I like tinkering a bit with names, I've altered that name to Elureth.
I'm not exactly sure of Elureth's personality yet. At times he seems very sober, conservative, quiet... shy, even. At other times he seems to have the typical "El" smirk, and a slightly cockier personality seems to emerge. Of course, it depends so much on how he's dressed. I think I'll let him be anything at all and just have fun with him.
NAME: Lord Elureth Yvaine Kestrel, Earl of Rexborough (Elureth from Elured from Tolkien; Yvaine from old vamp character of mine, same with Rexborough, Kestral from Julian Kestrel of Kate Ross books)
COMPANY: Cerberus Project (Korean based, Japanese co.?)
SIZE: Delf (~60cm size, similar to Volks SD-13)
HEAD SCULPT: Elf El Vampire, Dreaming (half-closed eyes)– 2004 Original Edition #68 of 68, came with Elf El. MODDED: by me, eyes slightly more opened.
BODY SCULPT: Type 1 Male
SKIN TONE: White Skin (Beauty White)
MAKEUP (Faceup): by me, using acryic paint, pastels, MSC-UV-Cut
PURCHASED FROM: CP, via Liria (English-speaking, based in Australia?)
PURCHASE DATE: October 2004; Original Owner
First shoot. Wearing a J-pop wig and Souldoll eyes.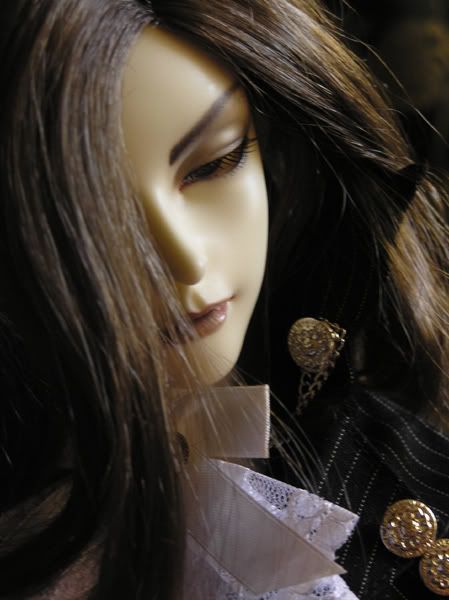 Same photoshoot, hard to get an angle showing the fangs and eyes...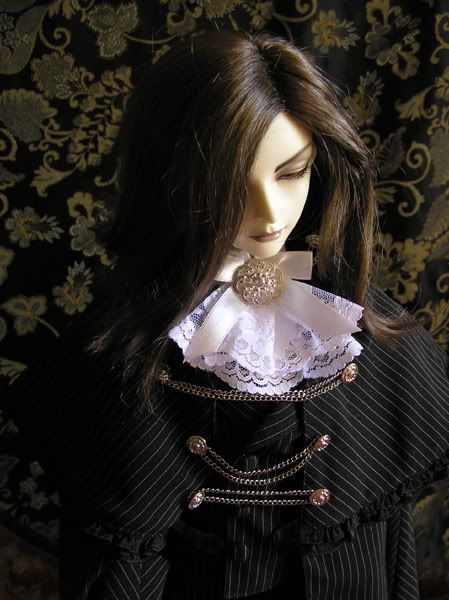 Wearing DollHeart Gentlemanship outfit.
Wearing DollHeart Gentlemanship outfit, again, plus hat from DoA Marketplace and Monique? wig. With my Irime (CP Juri 05) wearing the DollHeart Royal Purple Fer. Elfdoll Valentine Party, Feb. 09.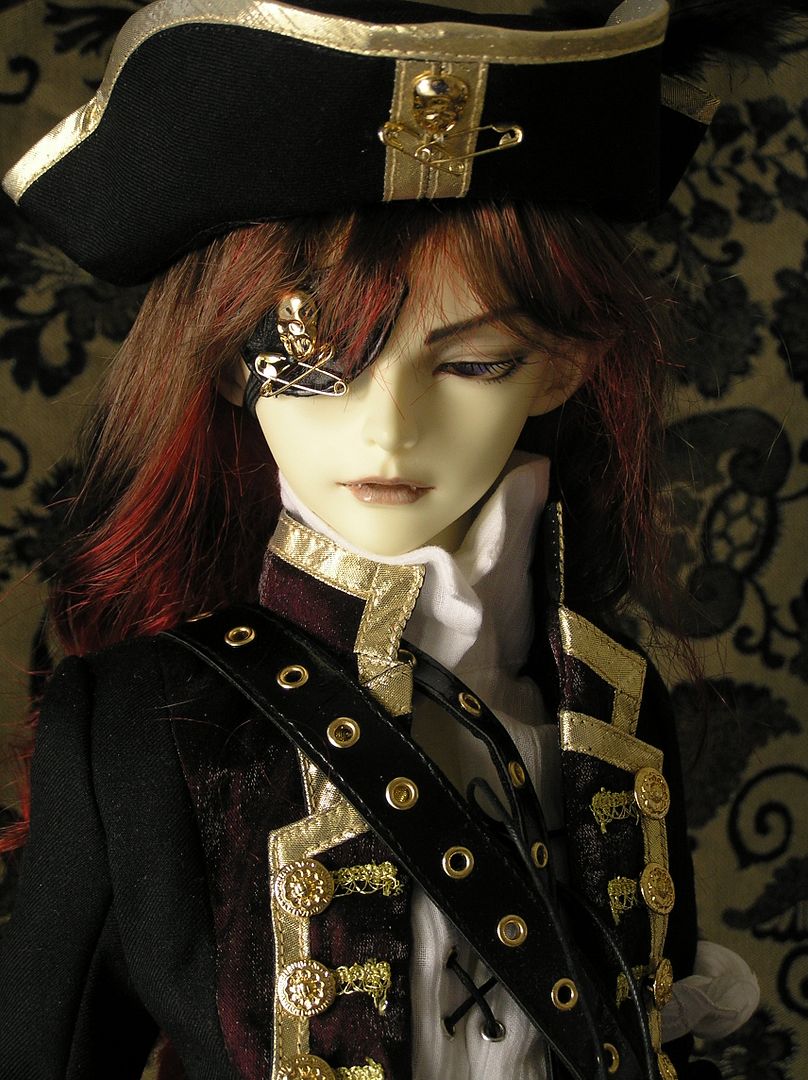 Wearing DollHeart PirateLand outfit, Aug. 09.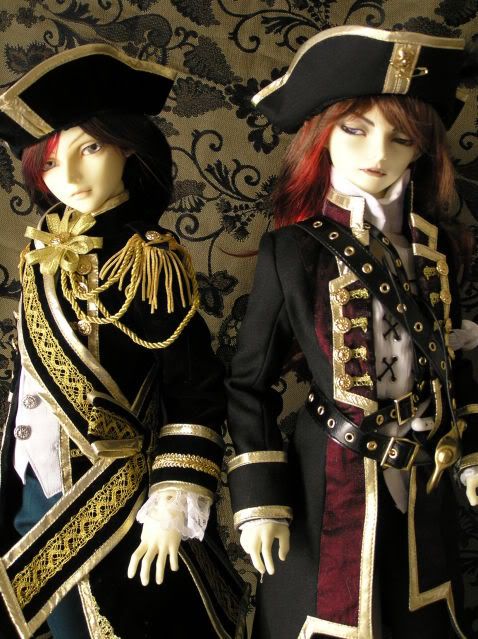 With his "twin", Elurin, Aug. 09.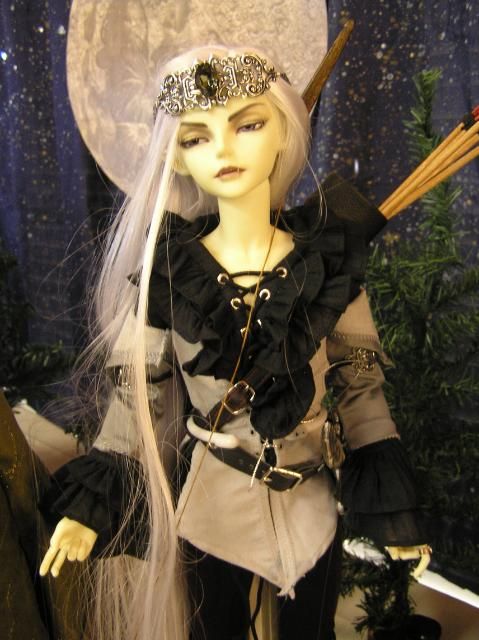 Elureth at the San Diego Mini-Con, Dec. '09, wearing Cheerydoll shirt, Azurielle grey doublet, Alodia quiver and arrows, Dollheart trousers, Brighnasa crown and arm-bands.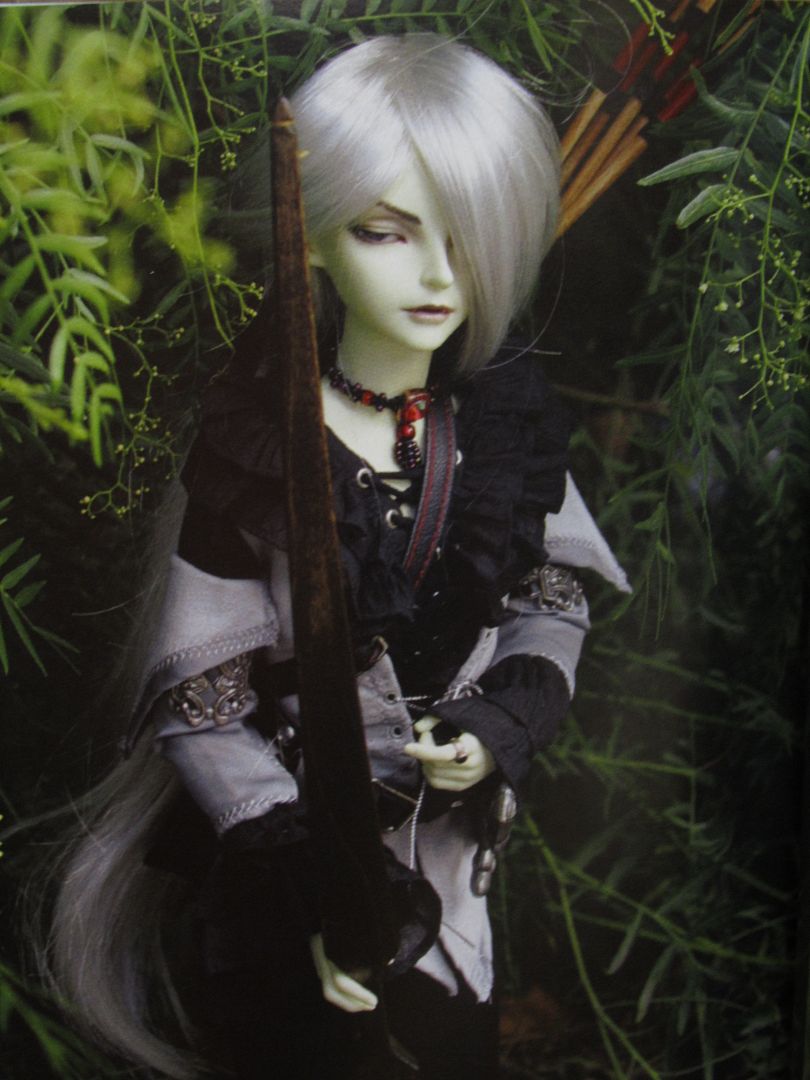 Photo of the magazine: FDQ, Fashion Doll Quarterly magazine, Summer 2011 issue, Fantasy photospread by Mercy Neumark. Necklace by Lise Thomas.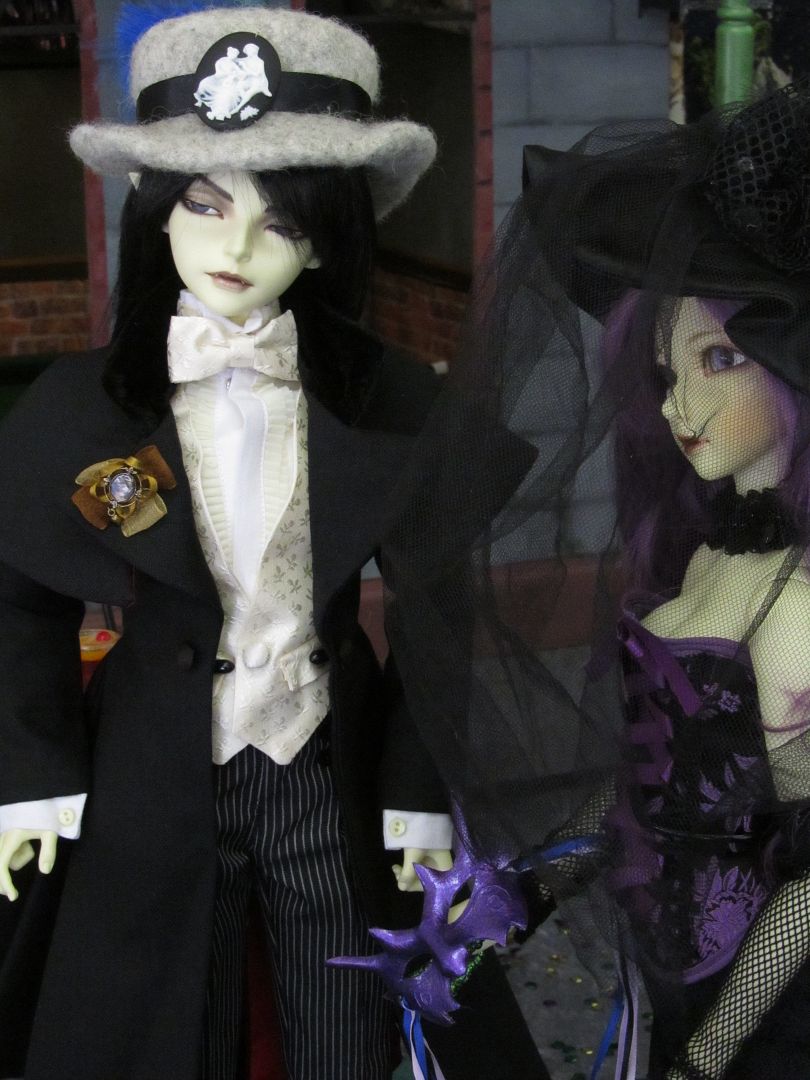 At the San Diego BJD Con '11. "Haunted New Orleans." Wearing Arcadia Dolls outfit-- with Irime wearing Wicked Stitchery.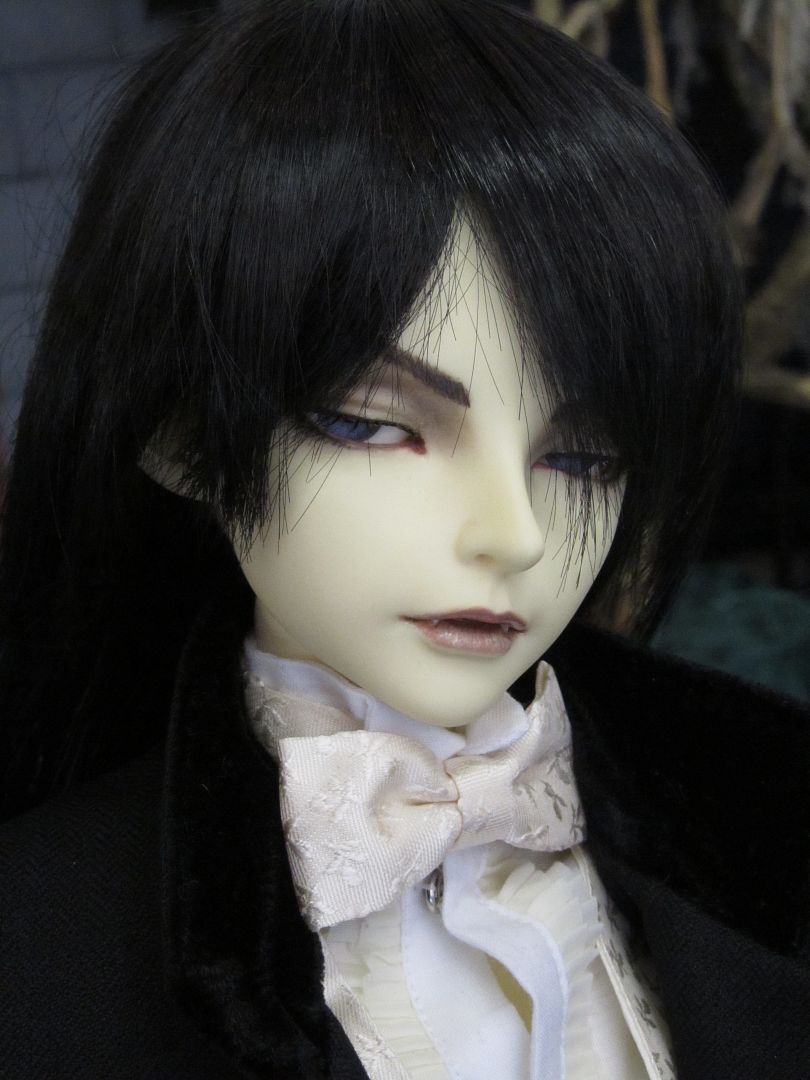 At the San Diego BJD Con '11. "Haunted New Orleans." Wearing Arcadia Dolls outfit.