Like all bjds, it's nearly impossible to buy only one. I thought one Realpuki would be enough, but no...
Soso was among the first Realpukis released and has been sold out for quite a while, but Fairyland was doing a special event with two new Realpukis and a re-offering of basic editions of some of the older sculpts. And... I just had money burning a hole in my pocket, I guess... *___*
Realpukis are the smallest pukis, under 10cm tall. And they are the most impish, brownie-ish, pixie-ish, I think, with pointy ears and pointy heads and strange little faces. Tiny little things--they are just too adorable to resist.
NAME: "Jinx"
COMPANY: Fairyland (Korean based co.)
SIZE: Tiny, 9.7cm tall, ~ 3 5/4"
HEAD SCULPT: Soso.
BODY SCULPT: Real Puki.
SKIN TONE: Beauty White
MAKEUP (Faceup): Default (2012 release)
PURCHASED FROM: Denver Doll Emporium (DDE), agent for Fairyland.
PURCHASE DATE: Ordered: January 27, 2012, (layaway, 4 months), arrived April 19, 2012; Original Owner CAME WITH: Basic: Resin doll, assembled, with faceup (extra), sleeping faceplate without faceup (extra), eyes.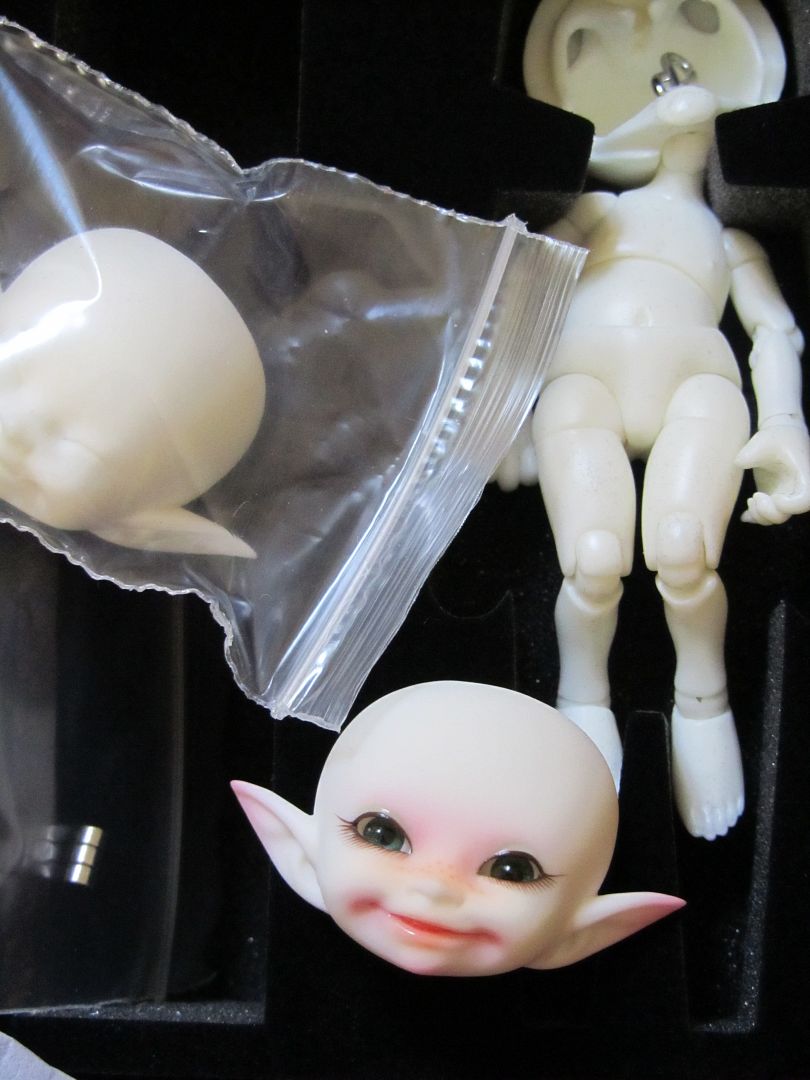 Box Opening (Red Puki Storybook Box). Shot of the open doll box.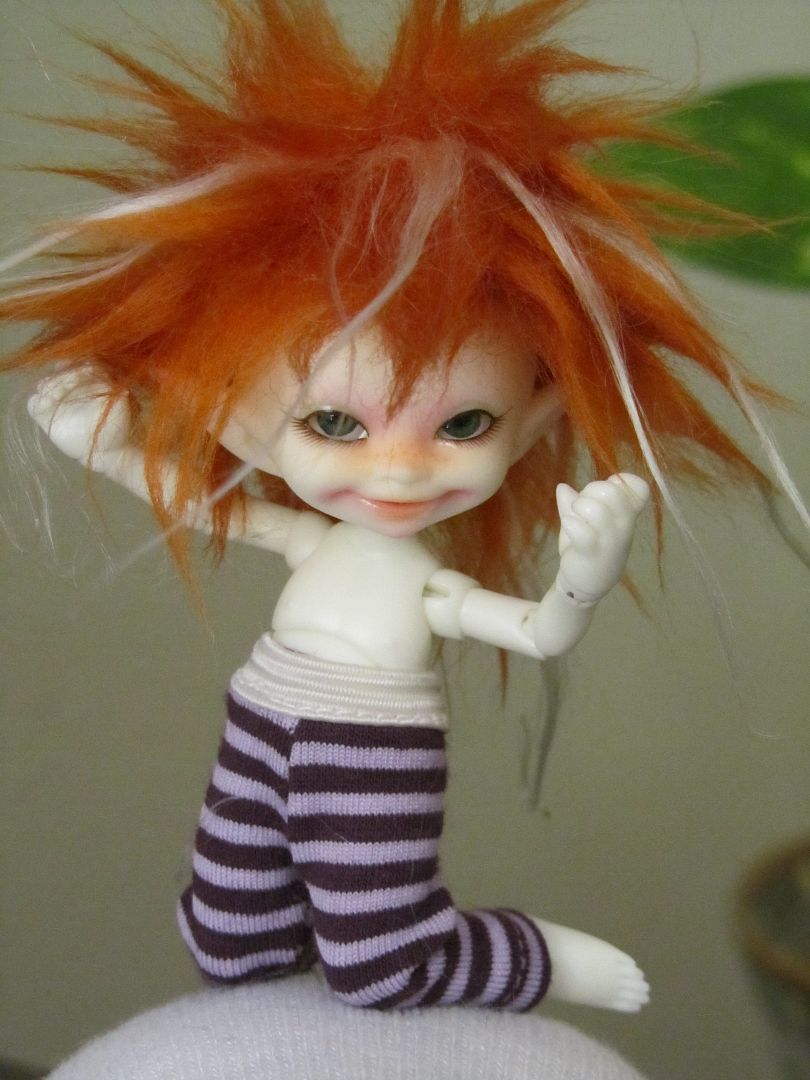 Wearing wig and pants purchased at the same time from Denver Dolls Emporium. Has the cutest little freckles above nose: love that faceup!
Posed on top of zombie sock-bunny.
Definitely looks like a trouble-maker to me!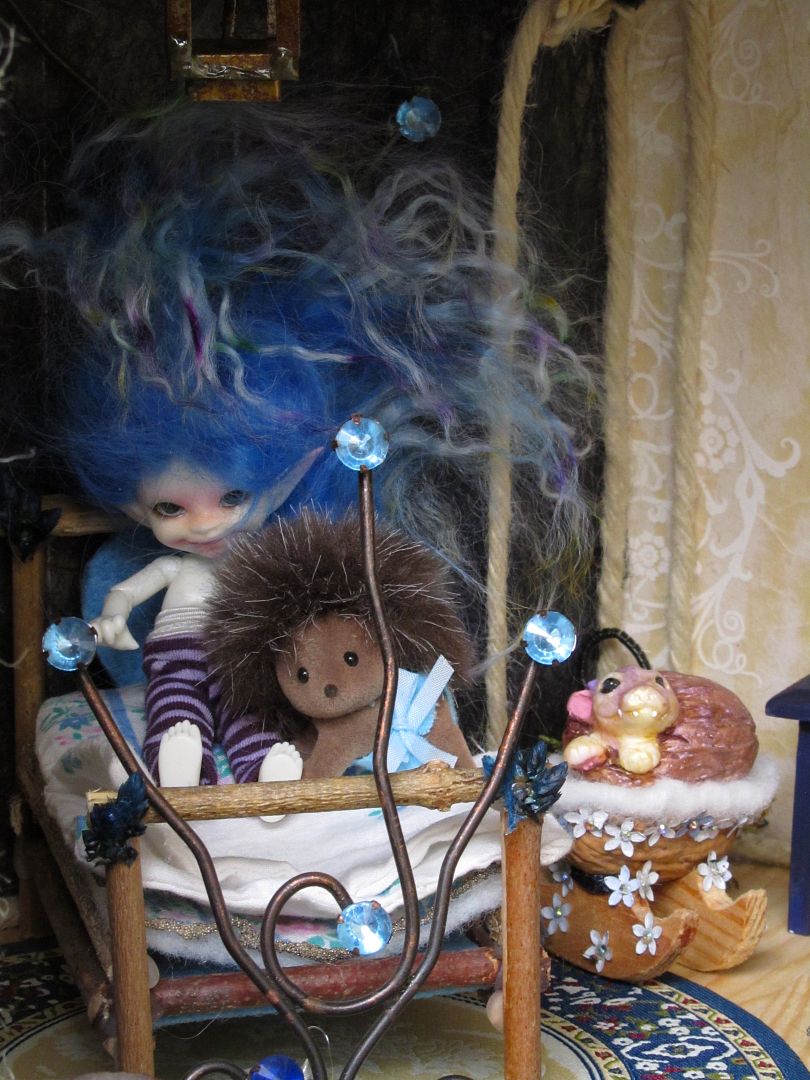 Fairy House: Bedroom. Daisy Dayes dragon hatchling in crib.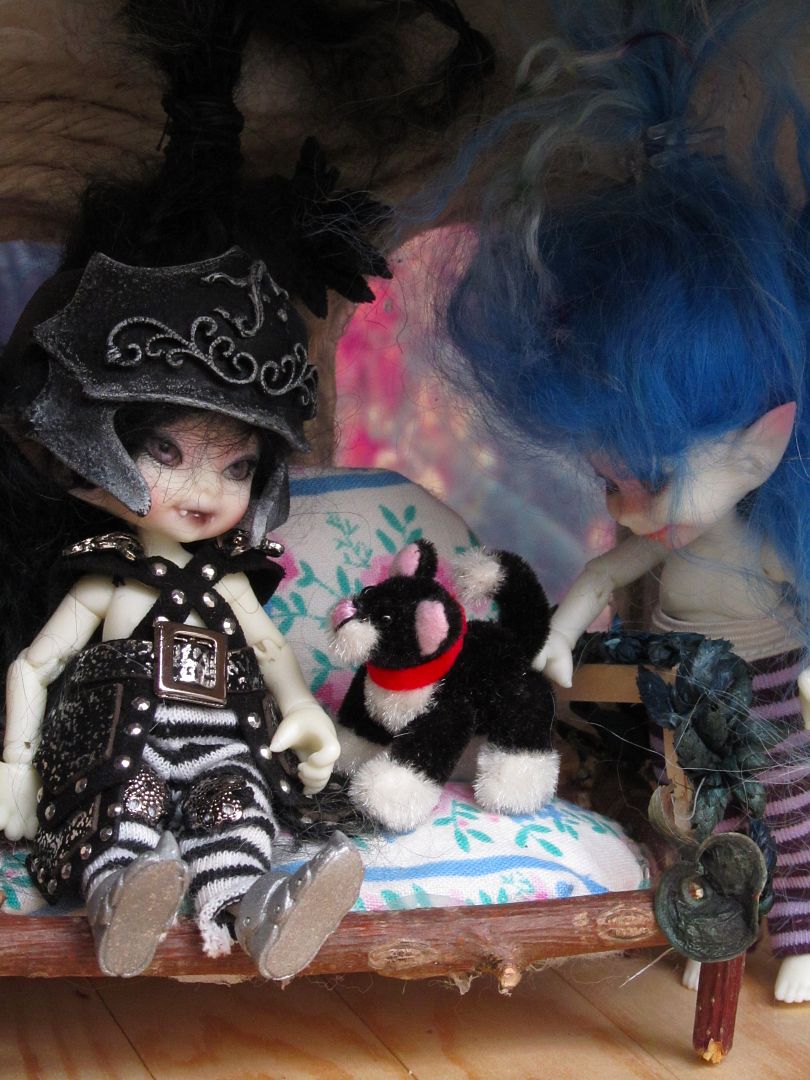 Fairy House: Sitting Room. Petting the kitty with Nettle.
Fairy House: Outside. Mushrooms by Bruce Thomas.