I was sorely tempted by this guy when he first went up for sale, but I resisted. Unfortunately, I saw him up for auction on ebay and couldn't resist. I liked his look and his outfit. Tall, dark and handsome.
I haven't named any doll after a city before. London is definitely a favorite city of mine. I was thinking Ladon, at first, as a nod to the year of the Dragon, but I'm taking care of that with his second name.
NAME: London Drake
SCULPT NAME: Snake Kiss: Nayuta LE 10
COMPANY: Dollmore. (Korean based co.)
SIZE: SD, Large-sized (75 cm size)
HEAD SCULPT: Nayuta Kenzo.
BODY SCULPT: Glamor Model
SKIN TONE: Normal skin
MAKEUP (Faceup): Snake Kiss limited. Modded by previous owner and me.
PURCHASED FROM: Ebay
PURCHASE DATE: January 24, 2012, arrived January 31, 2012; Pre-Owned CAME WITH: Glass eyes . Outfit. Wig. Boots.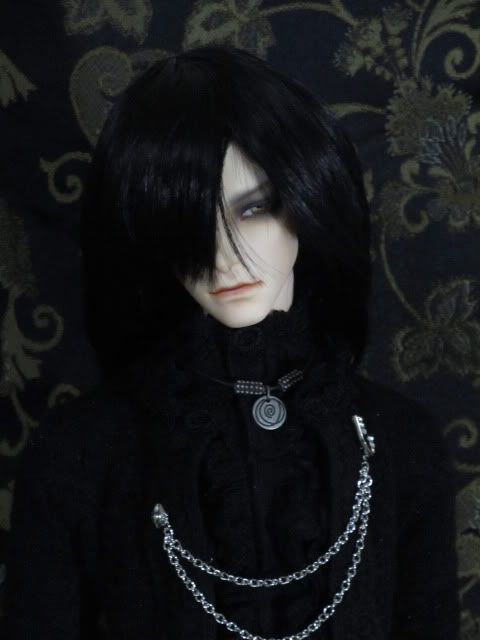 I actually spent several days blushing this guy, and tinkering with his faceup. He was faded/yellowed on his chest, abdomen, top of his neck, face and top of head. And his default faceup had black pastel over the lips and around the eyes. I'm not at all happy with my own alterations, but he looks OK, I think.
He's wearing his default eyes and wig and clothes. Jewelry are from elsewhere.
His eye makeup is much more gothic than the default, but I like it.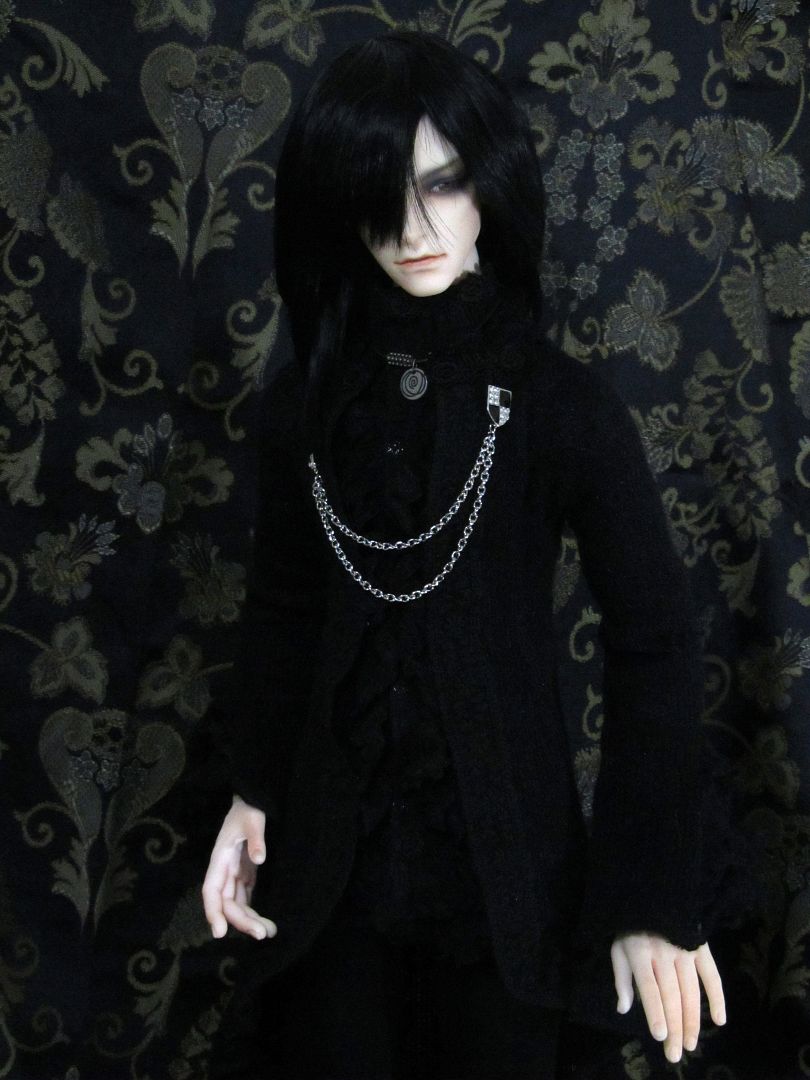 I just loved the default outfit. It comes with a number of pieces-- a knit-material coat, long-sleeved and high-necked lace shirt, sleeveless lace hooded top, net skirt, stretch/jersey trousers, black boots. Gotta admit that I love that dark black and white look...!
So far I don't have a story or much of a character for him.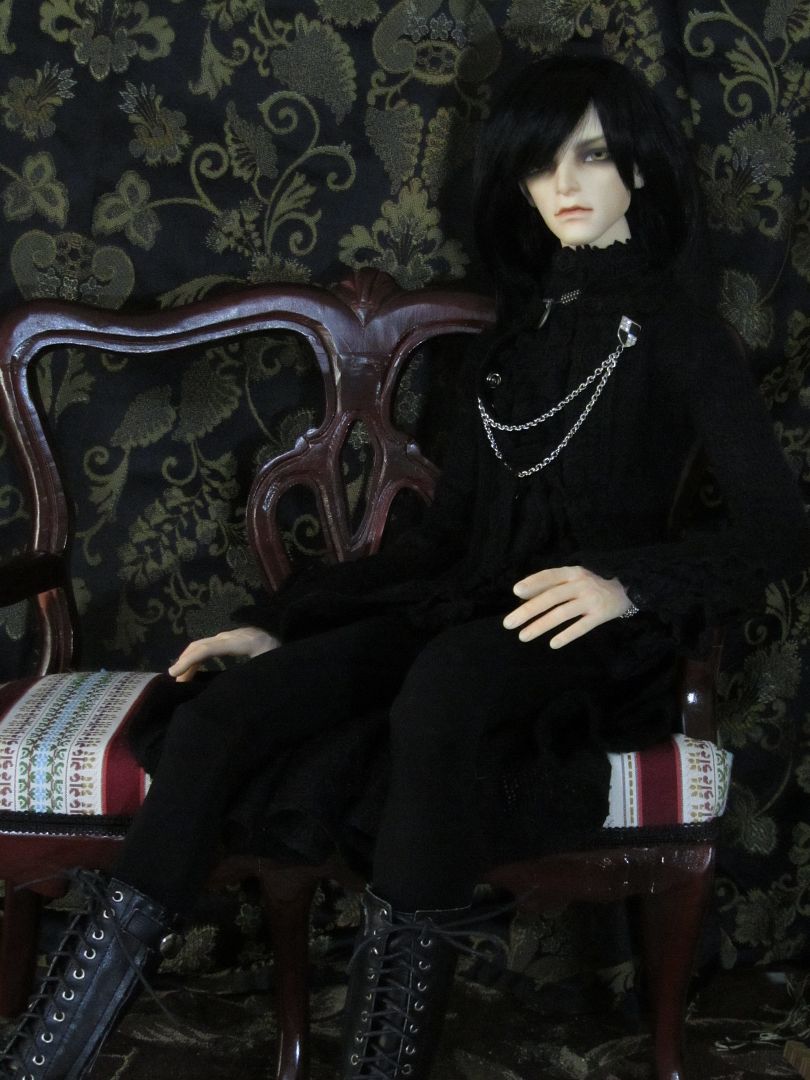 He has such long legs that he almost looks short when sitting down.